Blockchain analytics firm Arkham Intelligence has expressly refuted claims that it played a role in the Bitcoin (BTC) flash crash on April 26, which saw the cryptocurrency's price plummet 7% in less than an hour. 
We have conducted an investigation of the DB Alert situation, and determined that the Arkham alerts were sent accurately in this case.

DB set two alerts on all Bitcoin transactions above $10k USD, with no counterparties set, then named the alerts "Mt Gox" and "US Gov".

When we… pic.twitter.com/8OITiygNhL

— Arkham (@ArkhamIntel) April 26, 2023
Within an hour's time-frame, the price of Bitcoin (BTC) fell from $30,020 to $27,789 with the media attributing the drop to Arkham incorrectly sending out an alert about wallets linked to Mt. Gox and the U.S. government moving large amounts of Bitcoin (BTC).
Initially, Arkham confirmed the error via a tweet, stating that it had occurred due to a bug fix, which led to a false alert being sent to a small subset of users. 
Today we fixed a bug related to Bitcoin alerts that caused us to no longer under-send alerts to a small subset of user's private labels. This was one of them. This fix won't affect any additional users, and was unrelated to labels generated by Arkham — we understand the impact… https://t.co/VqbX04J2bM

— Arkham (@ArkhamIntel) April 26, 2023
The news alert was subsequently shared and popularized by the famous crypto news account DB on Twitter. However, an hour later, Arkham tweeted that their investigation revealed the alerts had been accurate.
Had to wait to get clarification from Arkham, did not want to point the finger incorrectly. Believe they will make a statement soon.

Will use multiple on-chain providers going forward https://t.co/dRIgKCGDMh

— db (@tier10k) April 26, 2023
Arkham emphatically stated that neither the alert nor the tweet could have caused the sharp drop in Bitcoin's price.
It explained further that the crash took place between 19:17 and 20:01 UTC, while the alerts and subsequent tweets were sent at 20:07 UTC and 20:08 UTC, respectively. 
The sudden drop in Bitcoin's price had significant consequences for the derivatives market, with the total sum of liquidations for crypto market participants surpassing $211 million. 
Meanwhile, Bitcoin (BTC) traders accounted for almost $97 million of these liquidations. At the time of writing, Bitcoin (BTC) price seems to have partly recovered as it is trading at $28,880 according to CoinMarketCap.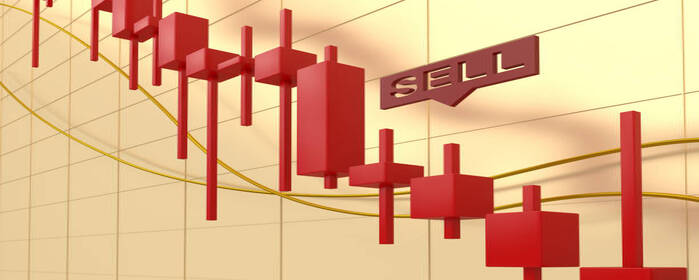 Furthermore, Twitter user IT Tech reported that there had been no transfers from wallets associated with Mt. Gox, indicating that the flash crash might have occurred for reasons unknown to market participants.
🛑FAKE NEWS🛑about MT Gox wallets making transactions.

No activity there✅ https://t.co/IbZKrK7BJ9 pic.twitter.com/mdOZv4nzI4

— IT Tech (@IT_Tech_PL) April 26, 2023
While a Bitcoin address believed to be the U.S. government's wallet for Silk Road hack funds did witness a transaction on April 26, it was an inbound transaction worth only $0.19.
Bitcoin (BTC) Partly Recovers from Flash Crash
While Bitcoin (BTC) raised the hopes of many crypto traders in the early hours of April 26 by jumping to $30,020 in the wake of the First Republic Bank price crash, it failed to hold sway due to a flash crash. 
#Bitcoin $BTC is up 2.4% in the last 90 minutes after @CGasparino breaks the news that bankers working with First Republic Bank $FRB "expect eventual govt receivership."

Price was $27,500 at the time of the tweet and is now $28,150. pic.twitter.com/aSjzFXiip6

— Matt Willemsen (@matt_willemsen) April 25, 2023
Time will tell if Bitcoin (BTC) will continue its bull run or reverse to the much-anticipated $25,500 support level.