An Australian consumer advocacy organization, Choice has urged the new Labor government to prioritise cryptocurrency regulation as part of a proposed regulatory framework to better safeguard consumers. The need for immediate regulation comes in the wake of recent crypto exchange failures and an increase in crypto frauds reported by the consumer organisation.
According to a national study released by Choice, more than one in nine Australians (12%) have purchased cryptocurrencies such as Bitcoin or Ethereum in the last 12 months, putting them at risk of suffering significant losses if they exit the market during the recent fall.
Patrick Veyret, a representative for Choice, said:
"Choice is hearing from many Australians about financial loss and other harm caused by purchasing crypto assets that were not what they appeared to be. We've seen a number of recent collapses of exchanges where people have lost all of their savings with no ability to get their money back."
According to the report, a little more than one in ten Australians purchased cryptocurrencies in the previous 12 months, according to Choice's survey. More than seven out of ten (71%) people who said they were interested in crypto declined to buy because they were worried about volatility, being scammed, or losing their money.
Australians keep losing their money on Crypto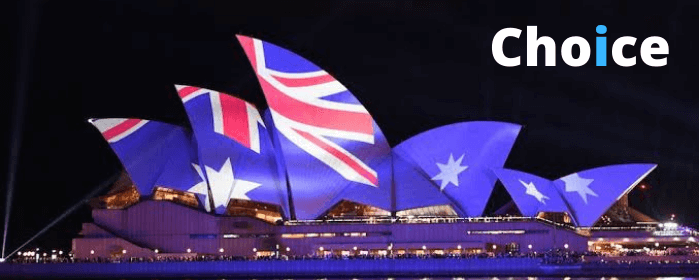 Aside from the frauds, there are other factors to consider, such as the fact that in mid-May, billions of dollars in cryptocurrency assets vanished virtually overnight as the crypto market plummeted and lost about half of its value, causing most buyers to lose almost all of their investments.
The unexpected collapse of the Terra Luna ecosystem is also a source of concern for this organisation, as it instils considerable anxiety in the minds of both existing and potential crypto investors.
In 2021, the Australian Competition and Consumer Commission received over 10,000 reports of cryptocurrency scams, amounting in $129 million in losses.
Last December, the Australian cryptocurrency exchange MyCryptoWallet crashed, leaving more than 20,000 customers out of pocket after $21 million was lost.
ACX.io, an Australian exchange, abruptly crashed in January 2019, wiping out $10 million.
In either of these catastrophes, consumers have no recourse for compensation, according to Choice.
Veyret, however, believes that one of the new federal government's financial services goals should be to rein in the unregulated crypto economy.
"Australians expect the same level of consumer protection and regulatory oversight for crypto assets as they do with other financial products," He said.
Established in 1959, CHOICE is a not-for-profit organisation which has been researching and campaigning on behalf of consumers. CHOICE is Australia's largest consumer organisation, with over 200,000 subscribers to its information products.