The Australian Securities and Investments Commission (ASIC) has prohibited Sydney-based crypto-asset manager Holon Investments Australia Limited (Holon) from promoting or distributing three of its crypto funds to individual investors due to non-compliant target market determinations (TMDs).
The target market determination, or TMD, outlines the target market for an investment product. ASIC, however, expressed concern that Holon did not adequately take into account the features and dangers of the Funds when deciding on their target markets.
Holon Crypto Funds Receives a 21-Day Suspension
The temporary interim orders prohibit Holon from offering interests in, disclosing a product to retail clients, or advising them generally to make investments in the Funds.
The ASIC claims that the order, which was issued against the funds of Holon's Bitcoin, Ethereum, and Filecoin, is valid for 21 days until reversed earlier.
According to the Australian regulator, concentrated investments in individual crypto assets are very risky and speculative, as they are extremely volatile and complicated. This directive aims to shield small-scale investors from purchasing investments that might not be in line with their requirements, conditions, or financial goals.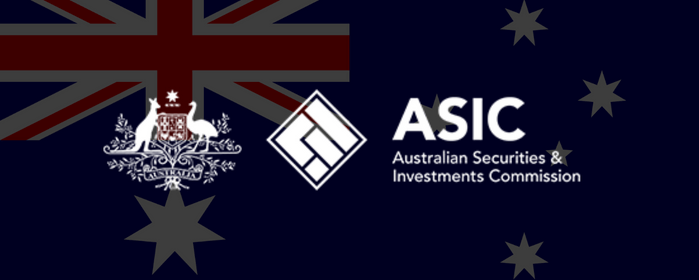 "Investors are likely to experience significant price volatility and deep negative returns in periods of asset price decline," ASIC maintains. "In its product disclosure statements, Holon has disclosed the risk that assets in the Funds could face a total loss of value."
According to ASIC, the Funds are not appropriate for the broad target market listed in the TMDs, which includes, among others, investors with prospective medium, high, or very high risk and return profiles who expect to employ the fund as a stand-alone component of their investment portfolio.
Final Stop Orders Might be Issued
The Australian Securities and Investments Commission (ASIC) does, however, anticipate that Holon will take into account the issues brought up about the TMDs and take prompt action to guarantee compliance.
If all the regulator's concerns are not promptly addressed, final stop orders will be issued for the Funds. Before a final stop order is issued, Holon will have a chance to submit any concerns to the financial watchdog. 
In addition, Holon oversees a different fund that invests in equities of tech firms, including Meta, Tesla, Alibaba, and Amazon, and is not subject to the ASIC's interim ruling.
The Aussie regulator, therefore, maintains that it may consider further regulatory action in relation to Holon and the Funds.