Balenciaga, a high-end fashion label, will accept bitcoin, Ethereum, and other cryptocurrencies as a payment method online and in select stores.
One may argue that the timing wasn't perfect, but starting in the United States, the brand will take cryptocurrency at its iconic stores, including Madison Avenue in New York and Rodeo Drive in Beverly Hills, as well as on balenciaga.com. According to the company, other regions and e-commerce will follow.
Balenciaga has yet to select a bitcoin payment gateway provider, according to the report. The company stated that it will first take bitcoin and Ethereum, with ambitions to add more cryptocurrencies in the future.
"Balenciaga is thinking long-term about crypto, and fluctuations in currency value are nothing new," referring to the present volatility in the more all-around crypto market, the company reportedly maintained in a statement.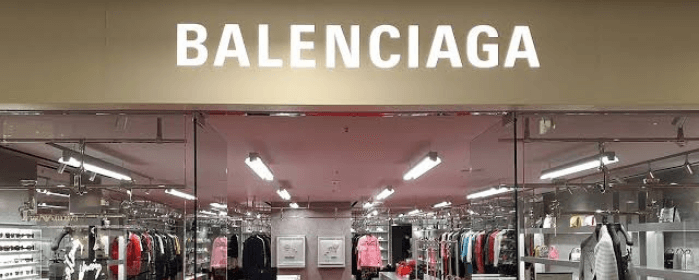 On the Crypto.com NFT marketplace, the French luxury fashion house also announced the launch of the "Cristóbal Balenciaga: To the Moon" NFT collection. The NFT line was created in honour of Cristobal Balenciaga, the company's founder, who founded the company in 1919 and eventually sold it to French luxury conglomerate Kering.
Balenciaga also unveiled a metaverse business unit in December of last year.
Balenciaga is not alone
The Paris-based fashion firm isn't the only luxury brand that has stated that it will accept cryptocurrency payments; several others have done so as well.
Off-White, for example, introduced a similar payment arrangement in its flagship stores in Paris, London, and Milan in March. Other firms, such as Tag Huer and the LVMH Hoët, announced earlier this month that shoppers would be able to purchase with a variety of cryptocurrencies, including Bitcoin, Dogecoin, and Ethereum, at checkout.
Experts predict that broad cryptocurrency acceptance by luxury firms will have a huge impact, resulting in crypto adoption throughout other industries.