Vitalik Buterin, the co-founder of Ethereum, reportedly had his X account compromised. The incident was caused by a phishing attack launched by malicious actors that led to victims collectively losing over $691,000 after clicking on a malicious link. 
According to ZachXBT, a prominent blockchain investigator, the attack resulted in the theft of an iconic non-fungible token (NFT) and other digital assets. The fraudulent post has since been deleted, and the crypto executive's X account has been restored.
The Attack Led to Massive Losses
On Saturday, a post on Vitalik Buterin's X account announced the release of commemorative non-fungible tokens (NFTs) from software vendor Consensys. The malicious link, which might have been seen by Buterin's 4.9 million followers, duped victims into connecting their wallets to mint the NFTs.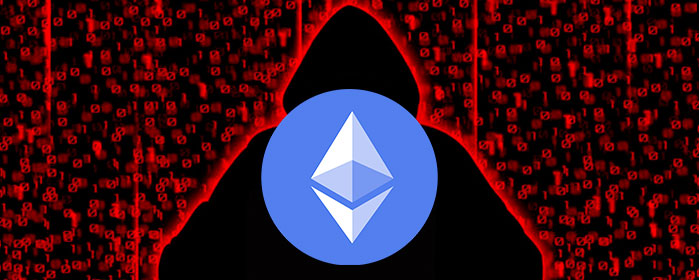 The first confirmation of Buterin's hack came from his father, Dmitriy "Dima" Buterin, who posted on X that Vitalik had been hacked and was working on restoring access. Even though the post was deleted shortly after, several victims said they lost access to their crypto wallet.Buterin has not yet commented publicly on the incident since it was first reported.
Disregard this post, apparently Vitalik has been hacked. He is working on restoring access. https://t.co/2fjM0GhvIa

— dima.eth (@BlockGeekDima) September 9, 2023
ZachXBT noted that the hacker later sent one of the stolen NFTs to Buterin, valued at roughly $250,543. Victims who clicked on the link were tricked into connecting their cryptocurrency wallets, which allowed the hacker to steal their funds. 
The incident has led to massive losses, including the theft of CryptoPunk NFTs and other digital assets. Ethereum developer Bok Khoo, better known as Bokky Poobah, has claimed that he has suffered losses in his CryptoPunk NFT collection due to this incident.
At the time of writing, the current floor price for a CryptoPunk NFT is 46.99 ETH, which is approximately equal to $76,837.
The attack has affected an unknown number of users. This is just the latest in a growing list of hacks that have netted millions of dollars in tokens. The debate over how victims of these hacks should be compensated by developers is ongoing. 
Some argue that developers should be responsible for the security of their platforms, while others believe that users should be more careful about clicking on links and connecting their wallets to unknown websites.