According to a press release from France's capital market regulator, the AMF (Autorité des marchés financiers), Binance, the world's largest cryptocurrency exchange, has received regulatory permission in France.
The French stock market watchdog has officially listed the company as a licensed digital asset service provider, allowing it to provide trading and custody services for bitcoin and other cryptocurrencies.
In addition, Binance Exchange is now a legally registered Digital Asset Service Provider (DASP) in France, with authorization to act as a digital asset custodian, facilitate the buy, sell, and exchange of such assets, and run a trading platform for them.
This milestone achievement, according to the exchange, signifies Binance's first DASP in Europe and underlines the exchange's dedication to being a compliance-first exchange.
More than a dozen national regulators, including those in Germany, Italy, and the United Kingdom, issued warnings to Binance last year. Some said it was operating in their jurisdictions without a license.
Binance must focus on "anti-money laundering compliance," according to France's financial industry regulator if it wants regulatory clearance to open a regional headquarters in Paris. In August, the United Kingdom issued a notice stating that the company lacked written permission to operate there. A similar warning was issued by Germany.
Binance has been working hard to demonstrate to European regulators its commitment to practicing compliance and promoting the blockchain ecosystem in the region.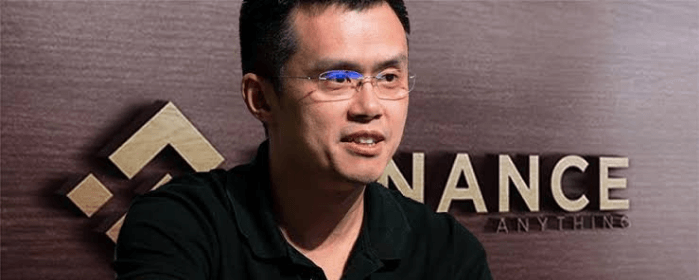 Binance announced in November through its CEO that it would invest 100 million euros in the French and European blockchain and cryptocurrency ecosystems, as well as establish an R&D base in France.
Binance Keeps Expanding Its Services Across Continents
The company has been rapidly expanding across the globe, particularly in the Middle East, recently obtaining regulatory permits from Bahrain, Dubai, and Abu Dhabi. In other jurisdictions, including Singapore, which just enacted stronger crypto rules, it continues to struggle.
Champeng Zhao, the CEO of Binance recently stated that the exchange will open a European headquarters in Paris. He also unveiled a new accelerator program for Web3 start-ups in France at an event last month, which he described as "extremely progressive and very welcoming towards cryptocurrencies".
He told CNBC, "In our interactions with them, they are far more advanced in their understanding, and they're also much more progressive in their attitudes; France is a very strict regulator. But they have the advanced understandings to go with that."
Furthermore, they stated that Binance will considerably expand its activities in France in order to make cryptocurrency and its services more accessible to everyone. They intend to expand their staff in order to pursue further infrastructure development in keeping with their objective to be the blockchain ecosystem's infrastructure services provider.