One of the most notable events in the crypto market was the recovery of Bitcoin's price above $30,000, after a prolonged slump that saw it drop below this psychological level several times. The rally was driven by increased demand from institutional and retail investors, as well as positive news from the traditional finance sector. 
For instance, Deutsche Bank, one of the largest banks in Europe, announced that it had applied for a digital asset custody license in Germany, signaling its interest in entering the crypto space.
Bitcoin Sudden Surge Meant Good News for Stacks
Another trend that gained momentum in the crypto space was the adoption of layer 2 solutions, which aim to improve the scalability and efficiency of blockchain networks. One of the most popular layer 2 solutions is Stacks, which enables smart contracts and decentralized applications on Bitcoin. Stacks saw its price surge by 15% in June, as more developers and users flocked to its platform.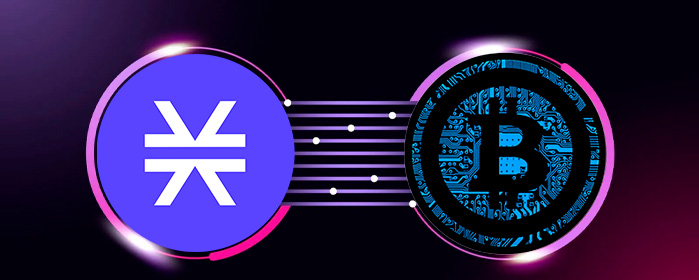 Bitcoin continued its upward trend on Thursday after breaking above the $30,000 level for the second time this year on Wednesday. Bitcoin gained nearly 5% in the last 24 hours to reach $30,219. The cryptocurrency has been boosted by the news that BlackRock, the world's largest asset manager, had filed for a spot bitcoin exchange-traded fund (ETF) with the U.S. Securities and Exchange Commission.
Among altcoins, Stacks (STX), the native token of the Stacks Network, a layer 2 solution for Bitcoin, surged 16% on the day. Some traders have attributed the positive performance of bitcoin-related assets to the growing institutional interest in bitcoin. For instance, litecoin and Bitcoin cash are also up on the week.
Despite some altcoins showing short-term gains, bitcoin still dominates the crypto markets with a strong position. Bitcoin's dominance is over 51% of the global crypto market cap of US$1.18tn, which is the highest level in more than two years. This indicates that investors are not interested in the riskier altcoin market for now.