Binance, which is the biggest cryptocurrency exchange in the world measured by trade volume, went to Twitter to promote its most recent venture. Binance has even made the decision to waive the pool fees for ETHW mining for all of its ETHW Pool users.
#Binance launches the Ethereum Proof-of-Work $ETHW Mining Pool!

Mine $ETHW with #Binance Pool and enjoy zero fees on all your earnings 🤝

Read more ➡️ https://t.co/gwe0eKb1Pt pic.twitter.com/J6jFOpljzG

— Binance (@binance) September 29, 2022
It is important to keep in mind that the offer of free pool costs will only be valid until the 29th of October and will then expire. After the duration of the campaign, this deal would no longer be available.
In addition to this, Binance has set the record straight by indicating that the most recent statement did not imply that ETHW would be listed on the exchange.
In the release, it was said that in order to ensure the safety of Binance users, ETHW would be subjected to the same stringent listing review procedure that is used by Binance for all other coins and tokens.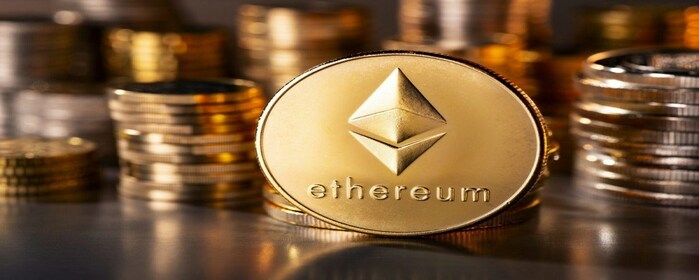 Even if Binance Pool supports ETHW, this does not ensure that ETHW will be included. In accordance with the company's internal policy, Binance does not provide any listing guarantees.
After making the decision to include ETHW in Binance Pool, the cryptocurrency exchange immediately released an article that detailed the steps necessary to activate the mining service on its own platform.
ETHW officially supported on Binance pool!
Been working together for long, a great milestone for both!

Pool address: https://t.co/nmR6jv1obR
Port #: 8888, 3333, 1800, 443, 25https://t.co/EpdETJ2bIk#ethw #ethpow #ethereumpow $ethw #mining #pow #ethash @binance @cz_binance

— EthereumPoW (ETHW) Official #ETHW #ETHPoW (@EthereumPoW) September 28, 2022
Nevertheless, the conversation shed light on a few topics that, if misinterpreted by members of the community, might lead to uncertainty.
What is ETHW?
To facilitate the switch from PoW to PoS, ETHW was introduced. The update caused a hard fork, separating the Ethereum chain into two: ETH 2.0 with PoS and ETH (now ETHW) with PoW.
As expected, the merger took place on September 15. One argument made by proponents of the hard split is that ETHW is superior to other cryptocurrencies in terms of resistance to censorship.
Recently, things have been looking bright for ETHW. During a period when the market as a whole was suffering. As far as we could tell, ETHW is accumulating wealth.
To date, the asset has increased in value by 1.93 percent, trading at $10.90 at the time of this writing. For the week, ETHW reached a high of $13.78.