The largest cryptocurrency exchange in the world, Binance, has unveiled the Industry Recovery Initiative, a $1 billion fund designed to assist struggling crypto businesses in the middle of the current market turmoil.
The collapse of FTX, a once-dominant cryptocurrency exchange, has stoked concerns about the industry's potential to continue attracting investments from major venture capital and private equity firms.
The decision, however, emerges as the cryptocurrency market is on edge due to the failure of FTX, which is currently looking for Chapter 11 bankruptcy protection in the United States.
On Monday, November 14, 2022, the CEO of Binance announced the initiative. Leaders in the Web3 sector and organizations are now supporting the recovery effort by collaborating with the crypto company.
150 Companies Applied for the Industry Recovery Initiative (IRI)
According to the exchange, 150 applications from businesses seeking assistance under the Industry Recovery Initiative (IRI) have already been received.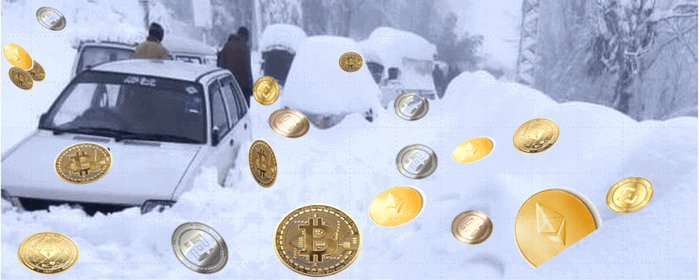 Each IRI co-investor will be able to analyze possible agreements and decide for themselves whether to participate. However, the company anticipates that certain agreements will be co-invested in with all or some of the IRI members, while others would be funded unilaterally.
"We anticipate this initiative will last about six months and will be flexible on the investment structure — token, fiat, equity, convertible instruments, debt, credit lines, etc," the crypto exchange added in a statement.
The Binance exchange has already announced the public address for its initial pledge of 1 billion BUSD, and the addresses of the other participants will be publicized over the following week.
To date, Jump Crypto, Polygon Ventures, Aptos Labs, Animoca Brands, GSR, Kronos, and Brooker Group have shown up and all invested a total of $50 million.
The recovery fund intends to financially and technically support up-and-coming innovative organizations in the Web3 space so they can survive the crypto winter and emerge stronger.
While stressing the important details of the Industry Recovery Initiative (IRI), Binance emphasizes that each applicant must set aside committed funds in the form of any tokens inside public addresses to ensure transparency in order to access investment possibilities that arise via the IRI application process.
The exchange's CEO further disclosed on Twitter that another $1 billion had been set aside in BUSD, the platform's native stablecoin, for the industry recovery initiative.
Yesterday, #Binance allocated ANOTHER $1 billion to the industry recover initiative. All in BUSD.

— CZ 🔶 Binance (@cz_binance) November 25, 2022