Binance is under backlash from the cryptocurrency community after moving $2.7 billion (USDT) from their proof-of-reserves wallet barely 20 hours after posting their proof-of-reserves article on November 10th.
According to the Reddit post, the wallet is not disclosed or identified as a Binance wallet, and it is not included in their "Proof of Reserves" publication.
200 million USDT was later moved back, leaving 2.5 billion USDT in the undisclosed "strange wallet," as per the poster.
Furthermore, the statement explains that some additional funds are missing from other wallets in their proof of reserves snapshot.
The second Tron Binance wallet, according to them, is missing around 2.4 billion and the third is missing 500 million. The bulk of these funds seems to have gone missing on the 14th of November.
It's Just the Starting Point, Merkle Tree Coming
In response to the post, Binance stated that the unknown wallet was a TRX cold wallet. According to them, the highlighted asset movements were the result of routine activities that move funds between the exchange's internal wallets.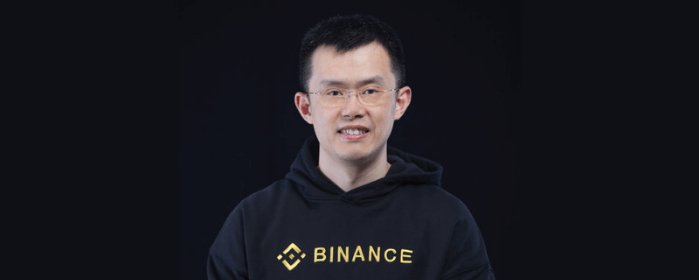 "As of now, Binance has not published a full proof of reserves and we realize that has led to some confusion," the global exchange said.
Additionally, Binance officials stated that they planned to use it as a jumping-off point while collaborating with Vitalik Buterin, the creator of Ethereum, to develop a Merkle tree proof of reserves for similar reasons.
As a result, it will be possible to use code to verify reserves and liabilities without needing to "trust" the platform.
The exchange insists that any differences between wallets displayed are a result of the limited data set and urges the cryptocurrency community to wait for the entire proof of reserves, which will provide evidence of reserves and liabilities.
Crypto Community Doubt Binance
The entire crypto community appears to have been extremely sensitive to any moves performed by market leaders, after losing much of their faith in the aftermath of the FTX exchange crash—an exchange that led the list of the most trusted corporations.
In response to Binance's comment, a Reddit user recounted what the exchange's CEO tweeted on November 13:
"If an exchange has to move large amounts of cryptocurrency before or after they demonstrate their wallet addresses, it is a clear sign of a problem. Stay away."
Similarly, another user contended they are pulling their funds out of Binance, as it seems very shady after what the market just saw from FTX.