Government officials are increasingly showing interest in regulating the typically new class of assets as the cryptocurrency market expands and gains mass appeal around the world.
Several countries, including the United States, and Ukraine have taken steps and expressed interest in enacting legislation to safeguard the safety of participants in the crypto space while also ensuring that all actions are compliant with official standards.
However, the elected officials of the Central African Republic (CAR) through its National Assembly have on April 21, claimed unanimous approval of a law to regulate the use of cryptocurrencies.
According to the report, the bill was submitted to the National Assembly by the country's Minister of Digital Economy, Post and Telecommunications, Justin Gourna Zacko, with the goal "to establish a favorable environment for the financial sector that meets the needs of the profession in this sector and all economic sector." And on the other hand, the bill is meant to establish a legal framework governing cryptocurrencies, and Bitcoin in particular in the country.
It also emerges from the reasons that this bill is part of the Central African Republic's aim to restore and consolidate peace and that the country's leadership intends to achieve robust and inclusive growth for the benefit of development.
The Minister stated:
"As an individual, sending money to the Central African Republic from elsewhere becomes very difficult and also receiving money from the Central African Republic is complex because it is controlled, it goes through the Central Bank, and there are many things"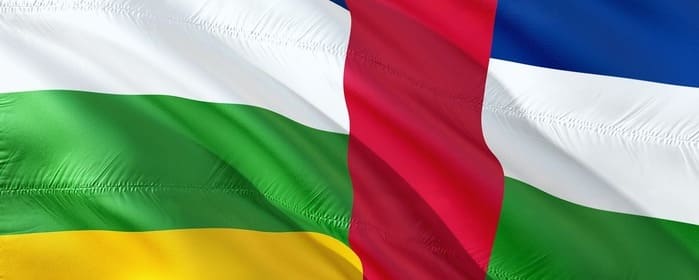 Two of the leading political parties of the country including Mouvement Coeurs Unis (MCU) and MOUNI hear Mouvement National des Independants, together with other organizations and individuals, have made public comments and requested opinions on this development, highlighting the benefits of cryptocurrencies, the need for a regulatory framework to circumvent often delayed and opaque financial transactions, and the role of the government in the adoption of this new financial technology.
Bitcoin and Blockchain Technology in Major Economic Sectors
The Central African Republic and other countries are not only implementing these technologies in the financial aspect, but they also aim to employ them in many other sectors of its economy.
Many governments have observed the transactional efficiency that digital currencies may bring to their financial systems, prompting them to maintain strict regulation of the industry. Justin Gourna Zacho added to his submissions:
"With Cryptocurrency, there is no more control of the Central bank. You have your money, you send it to an investor for a business, you receive it in any currency, you can dispose of it in Dollar, Euro, CFA, or Naira."
President of El Salvador, Nayib Bukele, stated earlier this year that at least two or more countries will accept Bitcoin as an official form of payment by 2022, and many countries are already moving in that way.