Cryptocurrency exchanges play a crucial role in bridging the gap between investors and the live cryptocurrency market. They allow individuals to have a direct shot at the market and trade in hundreds or thousands of cryptocurrency tokens. This is why these exchanges are extremely relevant to the crypto community. We have popular exchanges like Binance and Coinbase offering cryptocurrency-related services to millions of people around the globe.
However, these exchanges are suffering from regulatory attacks and restrictions from different countries and regulatory authorities. Countries like the United Kingdom, Australia, and the United States are not easing down on Binance and several other exchanges. Nonetheless, this has not stopped Binance from spreading its wings in different regions and countries. It is now reportedly strengthening its presence in Indonesia.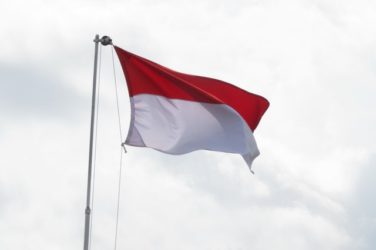 Binance in talks with the richest Indonesian family
Binance is the largest cryptocurrency exchange in the world in terms of the trading volume. It is reported that Binance is set to launch a new project in Indonesia. It is currently in talks with the richest Indonesian family, the Hartonos. Incoming reports suggest that Binance Holding Ltd. is working on a joint cryptocurrency venture with the bank controlled by billionaire siblings of the country, Budi Hartonos, and Michael Hartonos. In addition to the PT Bank Central Asia (BCA), the exchange is also holding talks with the largest state-owned telecom firm, PT Telkom.
It is also reported that BCA might finalize the partnership with another business entity. The defined terms and conditions of the partnership can also see some alteration at the finalizing of the deal. This could be the second crypto venture for Binance in the country, after the one with the trading platform, Tokocrypto.
This crypto venture includes the richest family and the largest telecom firm in Indonesia. Thus, it can help Binance solidify its control over the local crypto community. The Indonesian Government is also pro-crypto as it allows its trading and considers it an investment class.
As of now, neither BCA nor Binance is making any comment over the reports of the new crypto venture. However, it is clear that the exchange is now showing more interest in the Asian Pacific region. It also acquired 18% stakes of Hg Exchange in Singapore recently. In addition to this, Binance led huge funding round for an Asian tokenized messaging platform. The increasing investment interest from the leading exchange could also prove to be a major positive development for crypto enthusiasts in this part of the world.