The cryptocurrency market is now expanding at a relatively fast pace. The number of live cryptocurrency tokens is also increasing in the market significantly. Investors and traders are showing more interest in exploring the potential of these coins as an investment class, and also as a form of transaction and payment. These coins are not limited to the likes of Bitcoin only. With over 14,000 cryptocurrencies in the sector, tokens like Safemoon and Dogecoin have also built a strong network of followers and contributors.
There is a lot of hype and fuss about various coins in the cryptocurrency market from time to time. There was a trend for dog-based meme tokens that led to a rise in the valuation of various coins, like Dogecoin, Shiba Inu, FLOKI, and so on. Along with them, another viral token this year was Safemoon. It shocked the entire crypto community from its rise and also helped several investors to earn hefty profits.
Safemoon might recover from its persistent bearish trend
Safemoon made huge leaps in profits in the year 2021. However, it also shed its gains and many investors were stuck in their trades. Google released the statistics for top searches of 2021, and Shiba Inu, Dogecoin, and Safemoon topped the list by a significant margin. In the 'where to buy' section, these three cryptocurrencies were among the top 5 results.
On one hand, these meme coins had a highly active social media community which helped them in dominating the trending charts. However, on the other hand, they also made some upgrades and improvements in terms of their network's performance that made them more relevant to the consumer sector.
Safemoon had also expressed the plans for its V2 upgrade that would be a major step forward for the token in the industry. Experts believe that the V2 launch could have a major impact on Safemoon's performance. At the time of writing, Safemoon is worth around $0.0000017. This price of the token could be positively influenced once the V2 upgrade is incorporated into the network completely.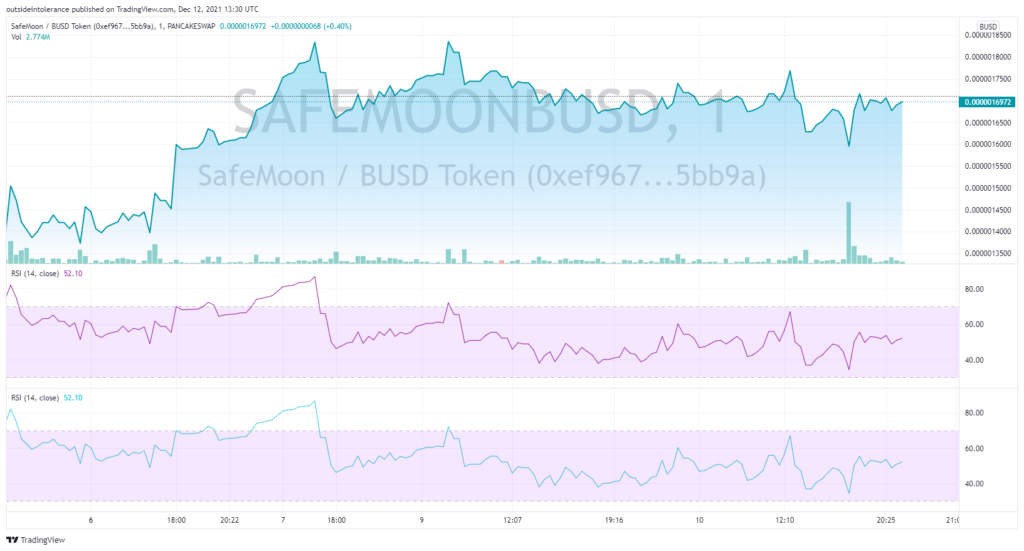 Moreover, the statistics from Google show that more than 78 million new users have started to invest in the crypto market. Safemoon, Dogecoin, and Shiba Inu were among the most popular tokens among these new investors. The number of Safemoon holders is also increasing significantly, as the network also partnered up with HoDooi.com, a multi-chain NFT marketplace. Analysts expect the token to retest all-time lows and form a bullish trend in the coming days.