Binance, the world's largest cryptocurrency exchange, has announced that it will gradually end support for its BUSD stablecoin products. On August 31st, Binance released a statement confirming that it will gradually discontinue support for its BUSD stablecoin by February 2024.
FYI: Binance will stop BUSD in 2024🪙

According to an official announcement on crypto exchange Binance's app, the exchange pops up a notification for users that they will stop supporting BUSD in 2024.

This is an elignment with Paxos phase out for purchasing BUSD by February… pic.twitter.com/XiRPy71b3p

— Nu Brave (@NuBraveIN) August 30, 2023
Regulatory Pressure Keeps Hitting Binance 
This decision is in line with Paxos' plans to end BUSD redemption at the same time. Before the official statement, there had been speculation about the planned support halt, with several users sharing screenshots of a pop-up on their mobile app. This is the first time Binance has publicly addressed the subject.
It remains to be seen how this decision by Binance will affect the wider cryptocurrency market and the use of stablecoins. However, Binance is taking steps to adapt to the changing regulatory landscape and to ensure the continued growth and success of its platform.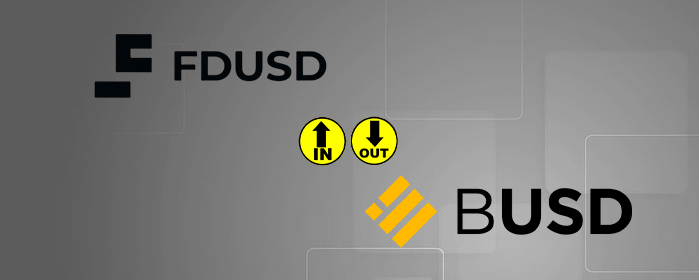 In the same statement, Binance has encouraged its users to trade or convert their BUSD balances for First Digital USD (FDUSD). FDUSD is a stablecoin that was launched in June by the Hong Kong-based trust company First Digital Group. 
It had its debut listing on Binance in late July. This move by Binance is aimed at helping users transition from BUSD to other stablecoins as the exchange gradually discontinues support for BUSD.
Binance's decision to discontinue support for BUSD appears to be related to regulatory issues. On February 13th, the United States Securities and Exchange Commission issued a Wells notice to Paxos, alleging that BUSD was an unregistered security. 
On the same day, the New York Department of Financial Services issued an order to Paxos to stop issuing its BUSD stablecoin. This action by the regulatory authority may have played a role in Binance's decision to gradually phase out support for its BUSD stablecoin products.
This move is likely to have an impact on the use of stablecoins and it will be interesting to see how the market responds.