Crypto Twitter erupted on May 14 with the suggestion that the first real-world transaction made with Bitcoin (BTC) may not have been for pizza, but instead, a JPEG, according to a screenshot shared by Bitcoin advocate Udi Wertheimer.
This Twitter Space was FIRE

We discovered that:

🔥 the first purchase EVER with bitcoin was buying a JPEG for 500 BTC in Feb 2010

🔥 it pre-dates the the famous 10,000 BTC pizza

🔥 satoshi himself helped facilitate the JPEG sale

🔥 laser-eye cult in absolute SHAMBLES pic.twitter.com/b6ESOkbf0i

— Udi Wertheimer 🧙‍♂️ (@udiWertheimer) May 14, 2023
Bitcoin (BTC) advocate and independent developer Udi Wertheimer disclosed that the incident could represent the earliest known purchase made using Bitcoin, predating the well-known Bitcoin Pizza transaction.
The unraveled screenshot is dated January 24, 2010, four months before the notorious Bitcoin Pizza Day, when developer Laszlo Hanyecz spent 10,000 Bitcoin on two pizzas, which is acknowledged as the first real-world purchase with Bitcoin.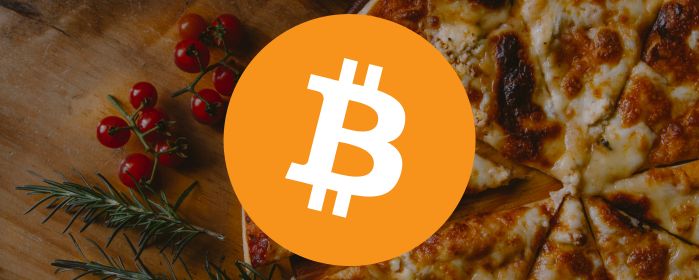 The screenshot features a user named Sabunir attempting to sell a picture for 500 Bitcoin (approximately $1 at the time) on the Bitcointalk forum. 
Interestingly, it also shows that Bitcoin's pseudonymous founder, Satoshi Nakamoto, was trying to assist in making the sale happen.
However, a gale of skepticism has surrounded the authenticity of the claim. 
Bitcoin (BTC) Not Likely First Sold for JPEG
In light of the development, Mike McDonald, a professional poker player turned crypto investor, shared a screenshot indicating that the Bitcoin transaction might have been a donation, indicating that the JPEG was not expressly "sold." 
I'm not sure if it has been dispelled yet but it seems like Sabunir's 500 btc was a donation rather than sale.

He posted his address for his NFT Jan 24, then posted it again in the btc logo thread on Feb 24. Feb 24 500 btc was sent, Feb 25 he thanks 2 people for donations 1/2 pic.twitter.com/6Rk9Ont9KU

— Mike McDonald (@MikeMcDonald89) May 14, 2023
Meanwhile, Wertheimer later admitted in a follow-up tweet that his original post may have been imprecise. 
Unfortunately it seems like the original tweet might be inaccurate:

while a JPEG was put on sale for 500 BTC, and while satoshi was indeed helping the seller to work out the details of the sale, and while 500 BTC were indeed sent to that address a month later… it is possible… https://t.co/GbsjAu5Auc

— Udi Wertheimer 🧙‍♂️ (@udiWertheimer) May 14, 2023
Although Sabunir listed the JPEG for sale at 500 BTC and received the same amount at their address a month later, Wertheimer stated that it's possible the 500 BTC was sent as a donation for another interaction.
It is noteworthy that the main purpose of the 500 BTC transfer remains unclear up till now.
The rumor emerged amidst the Bitcoin Ordinals phenomenon, which has seen over 6.1 million images, videos, and tokens minted on the Bitcoin blockchain via the BRC-20 token standard. 
It should be noted that Wertheimer has been an ardent supporter of Bitcoin NFTs since the Ordinals protocol's inception by Casey Rodamor on January 21 this year, enabling users to inscribe new data on the Bitcoin blockchain.