Bitcoin (BTC) relentlessly stayed on course for its highest weekly close for the past ten months on April 2 as $28,000 stayed put, thereby indicating that a rally above $30,000 is possible in the meantime. 
While the largest crypto by market cap is currently trading at $28,340 at the time of writing according to CoinMarketcap data, it remains to be seen if the consolidation will hold sway for the sustenance of the rally.
According to veteran trader Matthew Hyland, Bitcoin has been consolidating below the biggest resistance/support of the last 2 years. He maintains that it will be a new ballgame if BTC could break the hurdle. 
#Bitcoin has been consolidating below the biggest resistance/support of the last 2+ years

A whole new ballgame if BTC breaks it

NASDAQ & S&P went strong into weekly close

Still major pessimism and disbelief while major milestones are close to being made for Stocks/BTC pic.twitter.com/7djzKCo0iq

— Matthew Hyland (@MatthewHyland_) April 2, 2023
In the same vein, Crypto Tony remarked on April 2 that it would be interesting if BTC continues the rally, and that is only possible if BTC could reclaim the range high at $28,750. Until then, mixed feelings continue to be in place, as we must take a more relaxed stand or as he says, we chill.
Ranging this weekend it seems on the corn, and for continuation the bulls want to reclaim the range high at $28,750

Until the we chill 👊 pic.twitter.com/yzQVfquDNK

— Crypto Tony (@CryptoTony__) April 2, 2023
Contrary to the above, some traders were pessimistic about Bitcoin's next line of action. Trading resource Stockmoney Lizards remarked that a correction is extremely likely before BTC will eventually hit $30,000.
like in February, we now see a bearish divergence. Correction still very likely before we approach 30k. pic.twitter.com/atXM2aiBqa

— Stockmoney Lizards (@StockmoneyL) April 2, 2023
At present, there is no certainty as regards the next line of action of BTC even though several indicators point towards an upward trend. 
Bitcoin Price Accumulates 23% More Gains in March
Bitcoin's brilliant performance since the commencement of 2023 was perfectly consolidated in the just concluded month of March as it added 23% more gains according to data from Coinglass.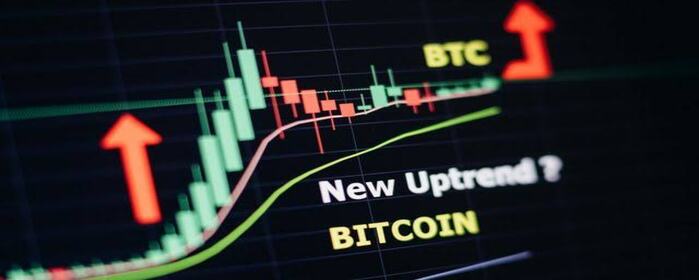 It was reported that 23% gains for BTC/USDT approximately match its impressive 2021 performance while 2013 remains Bitcon's most volatile year. 
While the prediction by many analysts that Bitcoin would hit $30,000 within the first quarter of 2023 failed to come true, the brilliant performance of the digital asset in March continues to make waves despite regulatory restrictions on major exchanges like Binance. 
Bitcoin also proved to be a viable option to traditional finance following its outstanding performance in the wake of the traditional financial crisis among banks in March. Only time will tell if the rally will stand the test of time.