United States Senator Elizabeth Warren took crypto criticism to a new level on March 30 by making an "anti-crypto agenda" as one of her re-election campaign promises, stressing that she is fighting for every working family via a Twitter post. 
I'm in this fight to put our government on the side of working families. Join our re-election campaign today: https://t.co/KuZwvrwkqT pic.twitter.com/fCUcqE9PZM

— Elizabeth Warren (@ewarren) March 29, 2023
Meanwhile, polls on Warren's anti-crypto strategy conducted by cryptocurrency exchange Coinbase on Feb 24 revealed that 76% of the respondents believed that cryptocurrency and blockchain will shape the future. 
As a result, Warren's re-election bid might be unsuccessful having put anti-cryptocurrency as one of her major campaign promises. 
It is incontrovertible that Sen. Elizabeth Warren has been a vehement critic of cryptocurrency for a long period. Earlier on Nov. 22, she warned Fidelity investments to view its retirement package linked to Bitcoin (BTC). 
Pro-Cryptocurrency Army Blasts Sen. Warren
Following Sen. Warren's unveiling of the "anti-cryptocurrency agenda," a number of crypto advocates under the auspices of the "pro-crypto army" had blasted the Senator for her decision.  
In this regard, popular YouTuber Coin Bureau undermined the agenda, stating that it is ridiculous for anyone to think running an 'anti-crypto army' will win a re-election bid.   
Imagine thinking that building an "Anti-crypto army" is going to win you votes?

— Coin Bureau (@coinbureau) March 30, 2023
In the same vein, crypto advocate Lord TJ remarked that Sen. Warren is literally telling Americans that she is committed to pushing innovation offshore for other countries' benefit. He maintained that fiat is broken and alternatives like crypto should be embraced.
ANTI-CRYPTO ARMY LOL WHAT 💀😂

This woman is literally telling Americans that she wants to push innovation offshore so that other countries can capitalize on the future of finance.

Get with the times. It isn't 1960 anymore. FIAT is broken.

— Lord TJ (@LordTJCrypto) March 30, 2023
However, digital currency investment firm Grayscale conducted a poll ahead of the 2022 U.S. mid-term elections and revealed that 59% of Democrats believed that cryptocurrency is the future of finance.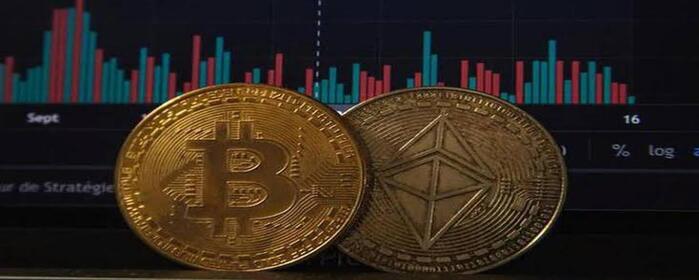 On the other hand, 51% of Republicans also share a similar perspective during the period. 
There is no mincing word that the ordeals that bedevilled the crypto industry in 2022 changed the mindset of many advocates. These include the BlockFi collapse, FTX bankruptcy, and Terra Luna collapse, among others. 
While the crypto market has gradually recovered from the ordeals, it remains to be seen how faith will be renewed in the crypto sphere.