The concept of crypto has been around for almost 11 years now. However, it has progressed at a commendable rate in the last few years. The growth and upsurge of several crypto tokens have attracted many sectors in exploring the scope of crypto in their ecosystems. The wide acceptance and recognition of crypto indicates that it has a potentially fruitful future ahead of it. The market as a whole has also grown in numbers and size, as people from all around the world continue to join the crypto realm.
However, the unpredictability and volatility of the crypto market is something that sets it apart from the conventional financial markets. Traders and investors try out their luck by investing in different digital coins, and expect for their market value to increase. However, it is always easier said than done. As users have to consider several factors and manage their risks to minimize the chances of a loss. Investors have made and lost hundreds of thousands in the crypto market, as it continues to fluctuate at a fast pace. Similar patterns of price change were observed in the last few days, as several tokens including Bitcoin retraced after couple of bullish weeks.
Bitcoin retests while Ethereum turns bullish
In the recent market updates, Bitcoin has structured a correction after failing to overcome the resistance level at $50,000. The crypto giant fell for about $2,000 in a few hours, and fell to around $46,700. However, BTC again grew some momentum and reached $48K but it still failed to breach the $50,000 mark. At the time of writing, Bitcoin is valued at over $47,800.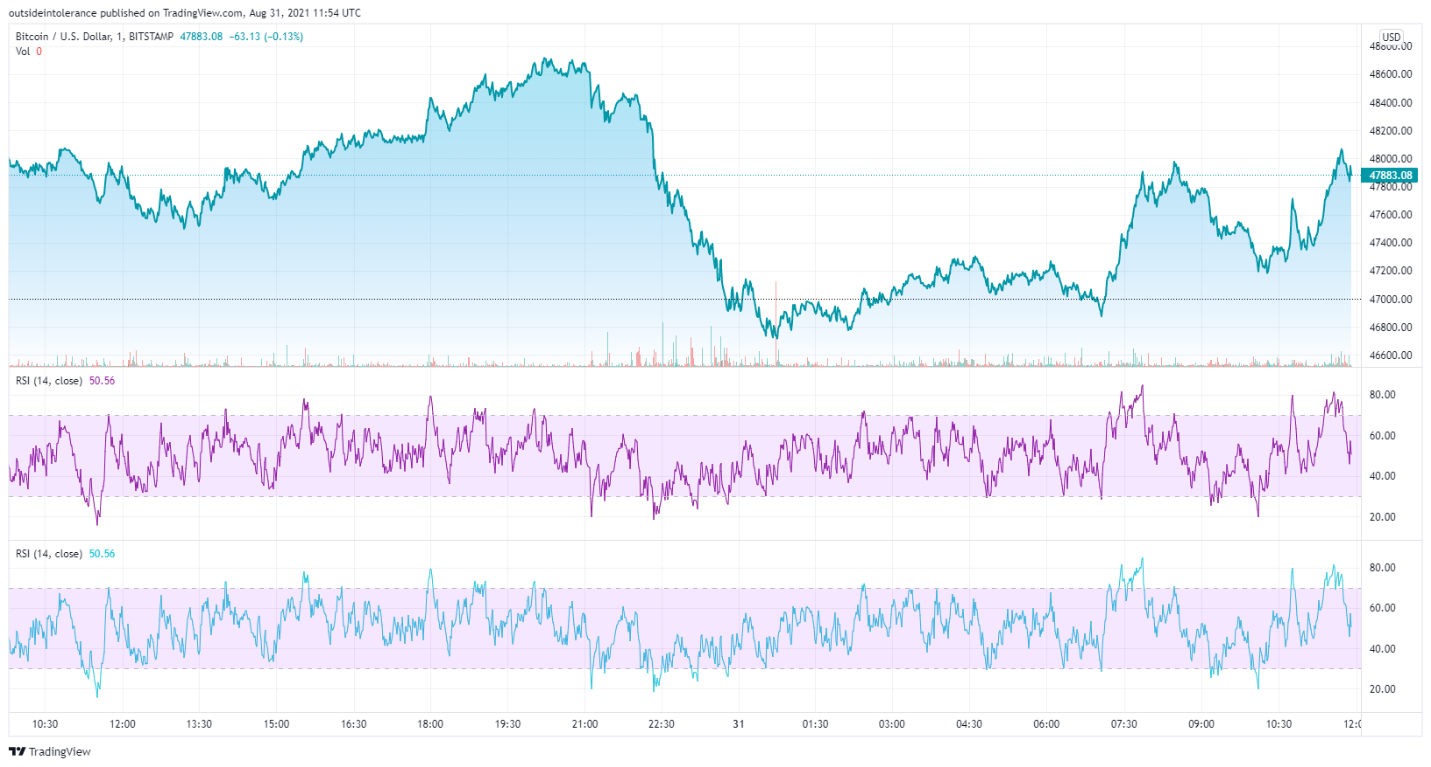 Moreover, the overall market mood is currently optimistic with commendable improvement in the market activity. Currently, Bitcoin supply has an exceptionally high momentum. Experts believe that Bitcoin is staged for a high turnover in the coming months.
On the other hand, several other altcoins including Solana (SOL) and Polkadot (DOT) also made a huge upsurge. SOL closed the gap with the $120 mark after gaining around 20%. It has continued its bullish momentum from the last week. Ethereum (ETH) also went past $3,350, after bouncing off key support levels. Ethereum now has a good outlook and is set to achieve more gains in the coming days. Ethereum is also increasing its dominance in the market with its recent upsurge as compared to the dominance of Bitcoin.