After almost three months of bearish momentum, the crypto market has staged a recovery at a fast pace. Several coins including Bitcoin, Ethereum, Solana, Cardano, and Binance Coin made huge gains in the last few weeks. Many coins achieved their all-time highs where many of them were able to recover from their previous losses. This market upsurge helped various projects in attracting more investments from the trading fraternity.
The market leaders, Bitcoin and Ethereum have moved bullishly by clearing the previous resistance levels. They influenced other altcoins to regain stability and attract more cashflow within their projects. Even though the market is currently in a consolidation phase, the outlook of many crypto tokens looks promising for a further increase in worth.
Binance Coin prepares for a solid breakout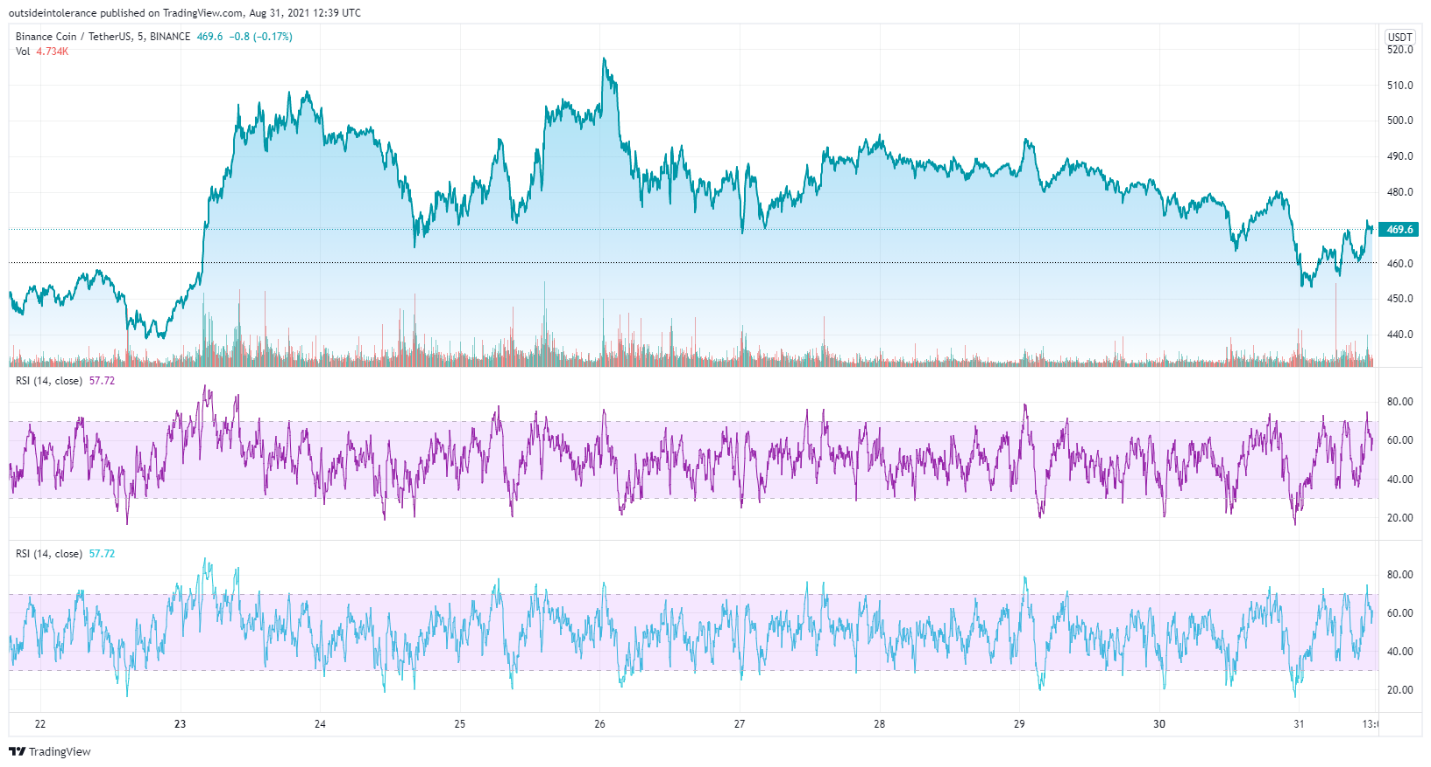 When almost every coin was moving bullishly, the upsurge of BNB was quite limited. It did not go off as it was expected. The coin was facing massive resistance levels at several points, and therefore, it was only able to maintain a reasonable position in the market. The likes of Cardano (ADA), on the other hand, blew off all its previous records and even went past BNB in the charts for market capitalization.
The failure of BNB to form a solid bullish momentum resulted in its correction, and it was dragged lower. Currently, it is retesting a crucial support level, however, a bounce off is expected that could stage a comeback for the popular altcoin. Buyers are also showing more interest in the coin, and thus, it can experience an upswing, sooner or later. Nonetheless, if the altcoin fails to gather enough bullish momentum then it could draw back again from the resistance levels.
As of now, BNB is valued at around the $470 mark. As the graph below shows, the altcoin has fell from around $500, and bounced off from $450. The sentiment for BNB is quite confusing at the moment, but it might be the perfect time for the coin to break out and trigger a bullish move.
Binance Coin is one of the most reliable and appreciated crypto project in the virtual currency community. Therefore, traders and investors have always stayed confident on its price movements and scope for the future. If everything goes well, a decisive increase in demand will move the coin's value upwards. However, a lower low could also invalidate this bullish outlook and expectation.