In the recent dip in the cryptocurrency market, Terra (LUNA) has suffered the most drastic price drop. The LUNA token that was over $100 just a few days back has touched a low of $0.69 in the last few hours. Currently, the coin is hovering around the $4 mark. But the dip in the coin has surely frustrated the investors of the project.
The crypto market is currently surrounded by an extreme fear sentiment. Moreover, the bears are in complete control of the market, as tokens continue to post red candles. But the downfall of Terra's stablecoin, UST caused a major outcry in the market. The UST token fell from its $1 pegged value on Monday. The adverse impact of this news was felt on UST's sister token, LUNA.
Terra Looks For Ways to Recover as LUNA and UST Fall
Over the last year, LUNA received appreciation from the global crypto market. The coin saw a massive rise to climb up to #7 in the list of top cryptocurrencies by market cap. Throughout Korea, LUNA was among the most influential cryptocurrencies. The project was backed by Terra, and it gave high profits to global investors.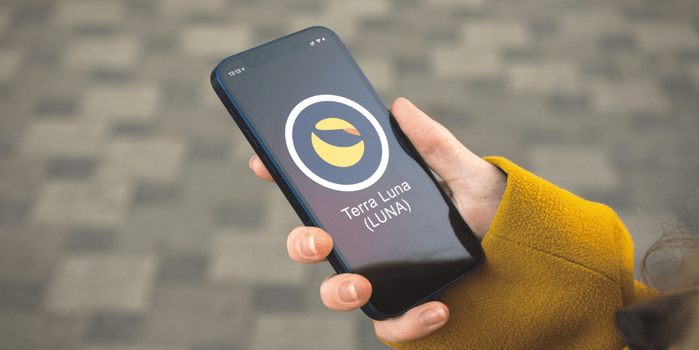 However, Terra now has a tainted image with the fall of its stablecoin, UST. Experts and critics are arguing over the credibility and authenticity of UST. The stablecoin has failed miserably, and the consumer sector is furious over its performance.
The co-founder of Terraform Labs, Do Kwon, was behind the development of UST. Due to his involvement, a large number of Koreans were attracted to the asset. Being a Korean entrepreneur, Do Kwon and his ambitions were highly popular among Korean investors. But it is still unclear if LUNA will regain its previous status in the unforgiving crypto market.
Moreover, cryptocurrency exchanges from all over the world have issued warnings about the use of LUNA. Some exchanges, including, Binance, even suspended withdrawals of the token. Similarly, one of the most prominent Korean exchanges, Korbit, termed LUNA as an investment that must be watched closely before making an investment call.
The announcement was made after LUNA lost over 50% in a day. Additionally, the exchange said that it will monitor the performance of the token to decide whether it continues with this status or not. But the trading for the token was not halted in the meantime. Experts and exchanges are critically viewing the performance of the token that is exposed to high volatility. Therefore, the next few hours or days hold incredible significance for LUNA.