The month of September has historically proven to be a disastrous one for cryptocurrencies. Almost, every coin fell and shed a large portion of their gains in this year's September as well. The extended correction of September also caused panic among investors and traders, but at the same time, many experts believed that this is just a temporary pullback before the outburst. They were proven to be right because ever since October has started, Bitcoin and several other currencies are on a rise. These coins are rallying towards all time high in a green market with Bitcoin already recording a 50% gain.
Moreover, there is more certainty and positivity in the crypto market. More many is being invested in various assets. It has also induced stability in the performance of different altcoins, like BNB, SOL, AVAX, FTT, and VET. The increasing market cap and trading volume of these digital assets have ensured more bullish patterns for the overall market.
The growth and dominance of Bitcoin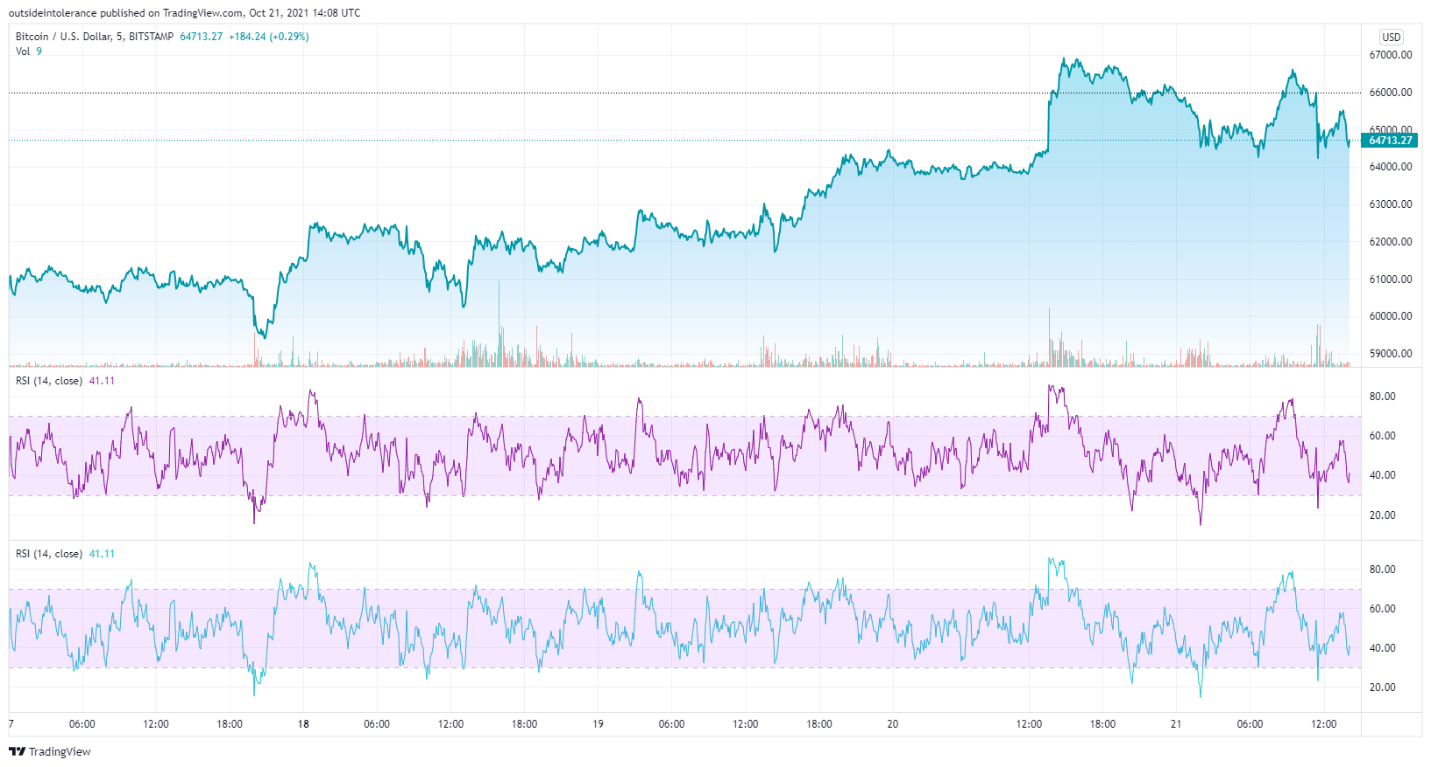 The upsurge of altcoins is one things but there is a lot of fuss about the performance of Bitcoin in the market. Its various pairs with fiat currencies have reached all time high. Also, the leading cryptocurrency is hovering around its record highs, and is anticipated to grow further. Many experts believe that the ranges of $70K and $80K are certainly on the cards for Bitcoin.
At one time in the last few days, Bitcoin even gained $2,000 in the span of only a few hours. The prices have been volatile but majorly on the bullish side. BTC is currently valued at a little over $64,500. However, the future looks quite promising for the coin, with investors showing more and more interest in the coin's growth.
Many analysts believe that the FOMO created around Bitcoin and the high level of greed is also a major reason for its upsurge. Many investors are trying to jump on the ship, and this is why the number game of Bitcoin is stronger than ever. The RSI levels indicate that the coin is overbought, and therefore, there can be a slight pullback in the prices before a major upsurge for the token
Nonetheless, the crypto market is also receiving positive news from different regions, and this support for cryptocurrencies can also increase the confidence of the investors. The dominance of Bitcoin is also increasing significantly, and this is why the growth of Bitcoin is much more than that of the altcoins. However, the next few days will show a more clear outlook for Bitcoin's growth.