The Jacobi FT Wilshire Bitcoin ETF, a green-friendly digital asset fund, has been launched by Jacobi Asset Management. This marks the first spot of Bitcoin ETF in Europe and will be available on Euronext Amsterdam. The fund complies with the EU's sustainable finance guidelines and emphasizes its commitment to making positive environmental and social contributions.
The BCOIN ETF is an investment fund that is regulated by the Guernsey Financial Services Commission and can be traded on the stock market under the ticker symbol BCOIN. Fidelity Digital Assets is responsible for the custodial duties of the ETF, while Flow Traders serves as the market maker. Jane Street and DRW are both authorized participants in the ETF.
Europe Beats the US in the Bitcoin ETF Race
The Jacobi FT Wilshire Bitcoin ETF received an initial capital investment to begin operations on August 3rd. The investment firm has integrated a Renewable Energy Certificate into its ETF, which was developed in partnership with Zumo, a digital asset platform. 
According to Bednall, the fund uses external data to track the energy consumption associated with the bitcoin (BTC) held in the ETF.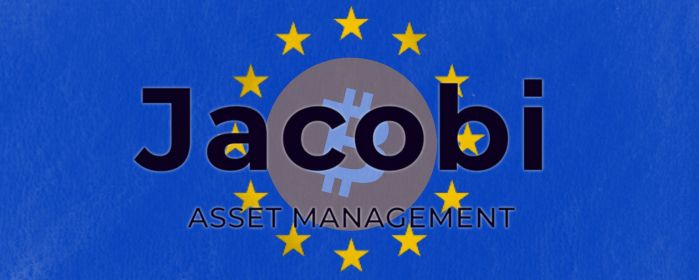 Jacobi purchases and retires Renewable Energy Certificates (RECs), which are a recognized method for acquiring green energy. These RECs are recorded on a blockchain, providing ETF investors with the ability to verify the fund's eco-friendly claims. This ensures that the ETF is operating in an environmentally responsible manner.
A spot bitcoin ETF allows investors to gain exposure to the price of bitcoin without having to directly purchase or manage the cryptocurrency. This is because the ETF directly holds Bitcoin on behalf of its investors. On the other hand, a futures-based bitcoin ETF focuses on the futures market, which introduces its own set of challenges and risks for investors.
US regulators have approved futures-based bitcoin ETFs, but have consistently rejected proposals for spot bitcoin ETFs. The concerns raised by regulators include the potential for market manipulation and fraud due to inadequate trading surveillance. As a result, investors in the US are currently unable to access spot bitcoin ETFs.
"It is exciting to see Europe moving ahead of the US in opening up Bitcoin investing for institutional investors who want safe, secure access to the benefits of digital assets using familiar and regulated structures like our ETF," Bednall said in a statement.