Bitcoin has dominated the cryptocurrency market since its initiation in 2009. There is no doubt that it is the most valuable digital token; it starts several market trends. Also, Bitcoin can be highly volatile and unpredictable. There is no way to guarantee what it will bring in the new year. Academics have raised alarming concerns about Bitcoin's future.
Bitcoin's price trajectory is predicted and estimated by many, but its follow-up always surprises the market. Bitcoin's valuation has fluctuated significantly over the past few years. Several investors have reaped huge profits from these fluctuating prices, but many have also suffered losses.
Does Bitcoin run on an ineffective and unsustainable system?
Eswar Prasad, a professor of international trade policy at Cornell University, discussed Bitcoin's future. Prasad, in an interview conducted earlier this month, stated that 'Bitcoin itself may not last too long.' He raised questions about the inefficient use of blockchain technology by Bitcoin. He clarified that Bitcoin uses a validation mechanism that is environmentally destructive.
According to Prasad, newer cryptocurrencies utilize blockchain technology more efficiently than older cryptocurrencies, like Bitcoin. In spite of this, he is confident that blockchain technology will transform the financial world. According to him, its use will fundamentally alter how we conduct our day-to-day money transactions and buy things. Prasad also stated that Bitcoin was not an effective medium of exchange.
The increasing popularity of cryptocurrencies, according to him, has led to the insecurity of central banks. Today, these banks feel compelled to issue digital versions of their own currencies. The professor believes that digital currencies are a low-cost and accessible means of payment. Eswar Prasad concluded by saying, "Bitcoin has started a revolution that might benefit us all either directly or indirectly.".
Bitcoin's mining and market performance
It is surely not a good sign for BTC that experts claim the coin's popularity might fade soon. Bitcoin's carbon footprint exceeds that of the entire country of New Zealand. As a result, crypto enthusiasts are losing confidence in Bitcoin. A mere 10% of the coin's total supply is expected to be mined over the next century or so. Mining will require more electricity and add to global environmental degradation.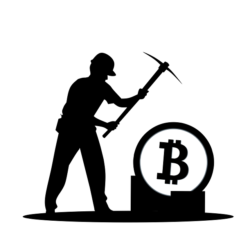 Furthermore, there are tens of cryptocurrencies that are more useful and sustainable than BTC. Over the last month, Bitcoin has also remained extremely volatile, falling from over $58,000 to below $45,000. It is worth around $46,500 at the time of writing.