Bitcoin, the leading cryptocurrency, experienced an uptick in its value during trading operations in Asia. It rose by 1.86% to $26,208 in Hong Kong, returning to the $26,000 support level for the first time since Monday. This rise in value led to a wider market recovery and made Bitcoin the day's biggest gainer among the top 10 cryptocurrencies.
However, market analysts warn that despite the bullish momentum, there is a potential for another drop to $25,000. Bitcoin has been moving steadily sideways since the beginning of September due to a lack of liquidity in the market, resulting in low volatility. 
To continue its bullish trend, Bitcoin must close the week above $26,000. If it closes below $25,100, it may signal another drop towards $23,750.
Crypto Market Moved Up a Bit During Today's Operations
Cardano and Toncoin were the only exceptions to the overall trend, as both cryptocurrencies experienced minor losses. Ether, on the other hand, saw moderate gains but remained below the US$1,650 mark.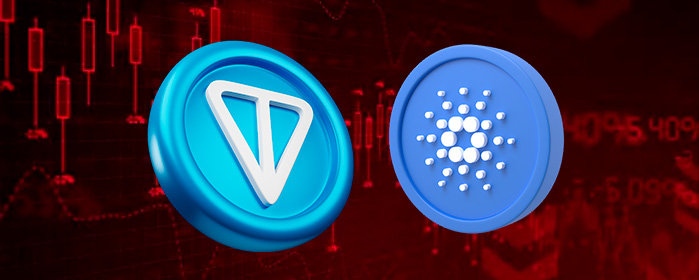 In other news, JPMorgan Chase & Co., a U.S. financial services giant, is reportedly exploring the development of a blockchain-based payment and settlement system. This has raised some concerns among the crypto community due to the firm's history.
During trading operations in Asia, Ether's value remained unchanged at $1,644, despite the filing of a spot Ether ETF in the U.S. by Cathie Wood's Ark Invest. Solana's SOL token, on the other hand, experienced an increase in value, rising by 1.46% over the past 24 hours to $19.78. However, it still remains near its two-month low.
Most of the top 10 non-stablecoin cryptocurrencies experienced small gains, except for Cardano's ADA and the TON network's Toncoin. These two tokens posted losses of 0.14% and 0.70%, respectively. However, both coins still managed to post gains for the week, with ADA rising by 1.07% and Toncoin increasing by 3.68%.
Over the past 24 hours, the total crypto market capitalization has increased by 1.08%, reaching a value of $1.05 trillion, as per data from CoinMarketCap. However, during the same period, the market volume decreased by 0.94% to $26.07 billion.