Cryptocurrencies are highly volatile, accounting for their major price fluctuations over time. However, this is that one feature which makes crypto highly profitable as well as immensely risky as well. Traders and investors are always on the verge of losing their capital if the market crashes. However, the profits made from the rise of the crypto market are also unmatchable.
Bitcoin is the leading cryptocurrency in the market, and therefore, its price fluctuation influences the performance of the rest of the market as will. Over the years, Bitcoin has continued to shock the investing sector through its unpredictable rise and fall in value. It started off from a few cents, and is currently valued at around $40,000. Not too long ago, Bitcoin peaked at over $64,000 but soon after that, it shed over 50% off from its all-time high. All of this shows how Bitcoin has kept everyone on the edge of their seats.
Following its decline in value, Bitcoin was stuck in the range of $30,000-$40,000 for several weeks. It was a solid period of consolidation and the bears of the market acted with incredible strength. Bitcoin tested and even went below the critical support level of $30,000 as well. There were no external factors that heavily influenced the prices of Bitcoin, and almost no prediction stood valid in the market sphere.
A breakthrough for Bitcoin
Over the course of last 10 days, Bitcoin received quite some support from the investing sector. It moved passed the barrier of $40,000 twice, and touched a high of over $42K. However, the last week carried mixed sentiments in the market. The momentum of the market was rather weak throughout the weak but the market was green despite low trading volumes. This weak momentum was carried into Monday, as Bitcoin, and almost every other digital coin fell.
The market capitalization of Bitcoin remained stable. However, Bitcoin is currently narrowing its gap with the $39,000 mark. Bitcoin is valued at about $35,500 at the time of writing.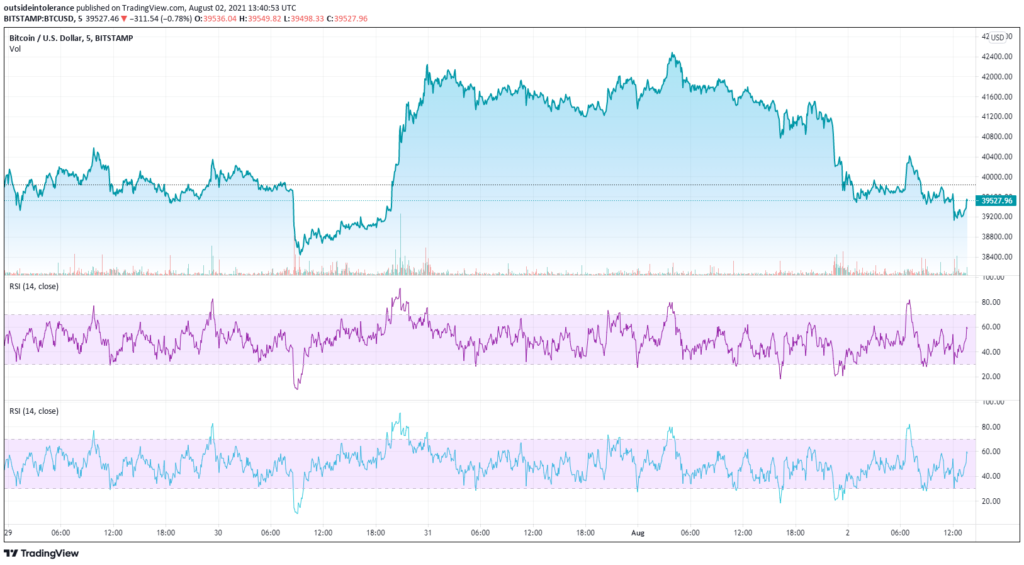 The performance of altcoins
Several altcoins also shed a part of their gains from the rallies of the last week. These coins include Ripple, ChainLink, Litecoin, Cardano, and Doge. Regardless of this bearish trend, Ethereum has maintained its green status and is currently facing resistance close to the $2,600 mark.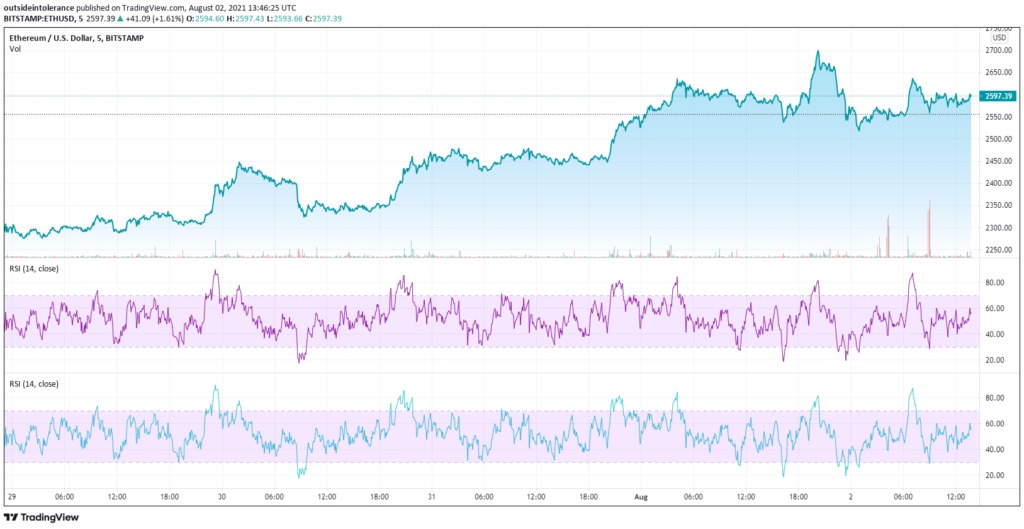 Ether's upsurge is a sigh of relief for many investors and traders in the market. Moreover, the market itself is expected to be indecisive for a few hours, and only a little stability will prove an opportunity for a better analysis.