The parent company of BTC.com, BIT Mining Limited, said that $2.3 million in corporate assets and around $700,000 in client funds were stolen earlier this month without disclosing the full details of what led to the loss.
The publicly traded company reported a hack on December 3 to Shenzhen law enforcement officials, who opened an inquiry on December 23 and secured some of BTC.com's digital assets in the meantime.
The authorities have reportedly started gathering evidence and have requested assistance from and cooperation with relevant agencies.
"The company will devote considerable efforts to recover the stolen digital assets, " BTC.com stated. 
BTC.com is the world's most popular blockchain browser, and its parent business, BIT Mining, also controls the whole mining pool firm that runs under BTC.com and provides multi-currency mining services for Bitcoin, Ethereum, and Litecoin (LTC).
Additionally, the firm owns Bee Computing, a maker of 7-nanometer crypto mining equipment, which enhances its supply chain management vertical integration and efficiency.
According to the company's own statistics, it is now the seventh-largest mining pool on the bitcoin blockchain, contributing 2.5% of the total computing power during the last seven days and having a hash rate of 5.80 exahashes per second (EH/s).
The business, which has contributed more than 5% of the overall hash rate throughout the years, has informed impacted clients that it will cover any client losses out of its own pocket. 
BTC.com Continues Business As Usual
Following the discovery of this cyberattack, the firm asserts that it has put in place systems to prevent and intercept hackers, and it is presently conducting business as normal with the exception of its services relating to digital assets.
However, the cryptocurrency corporation did not disclose any additional information about how the breach was carried out or the manner of attack.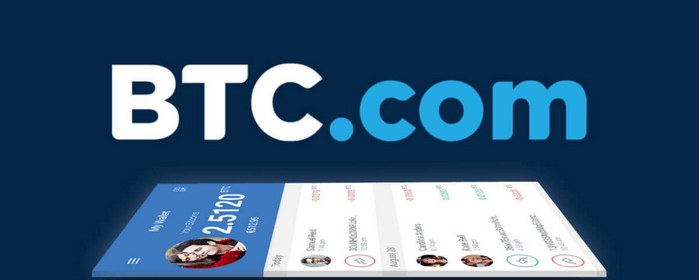 Exploits and hacks against centralized and decentralized cryptocurrency organizations have been rampant this year. Wintermute, a decentralized financial market, was hacked for $160 million; Nomad, a token bridge, was hacked for $200 million; and hackers took $570 million from cryptocurrency exchange Binance's BNB Chain, among other events.
Defrost Finance Recovers Stolen Funds
More than three hacking incidents have already been recorded in this month of December alone. Over $8 million worth of customer cash from Bitkeep wallets was stolen yesterday as a consequence of "unofficial wallet downloads," according to the company.
Similarly, Defrost Finance, a decentralized leveraged trading platform built on the Avalanche blockchain, reported that both Defrost v1 and v2 were exploited, although the team recently announced that the funds have been successfully recovered and users are now being refunded.
1/4#Defrost has managed to recover all funds taken during the the V1 hack.

This is how we will refund the investors.

A thread 👇

— Defrost Finance 🔺 (@Defrost_Finance) December 27, 2022