A plenary session at the Panamanian Legislative Assembly has approved a bill on Thursday that aims to regulate the use of cryptocurrencies in the Central American country.
The bill was passed out of the economic affairs committee of the country's legislative Assembly last week before it was finally approved on Thursday as a way to make it possible for people to pay their taxes with cryptocurrencies.
The bill has now reached President Laurentino Cortizo's desk, where he will sign or veto it. Panamanians will be able to buy products and services using cryptocurrency at any legally established civil or commercial business if the bill is approved into law.
The Country is Clearly Moving Beyond Adopting Cryptocurrencies
Trading and use of crypto assets, the creation of digital securities, new payment systems, and the tokenization of precious metals are all covered under the measure. The tokenization process will convert rights to an asset into a digital format that is secure thanks to blockchain technology.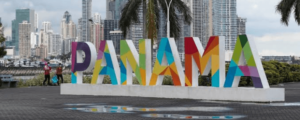 Gabriel Silva, an independent member, and bill proponent stated that the proposal goes beyond regulating individual crypto tokens and that it has a greater scope than the El Salvadorian legislation that declared bitcoin legal tender in September 2021. After the move by the government of El Salvador, other countries are also attempting to do the same.
The lawmaker said;
"We are seeing the emergence of many different types of crypto assets like works of art, that's why we didn't want to limit ourselves only to limit ourselves to cryptocurrency."  "The bill," He continues, "seeks for Panama to become the hub of technology innovation in Latin America.
While making comments about the development, Felipe Echandi, a local entrepreneur who assisted Silva in drafting the bill, noted that the objective of the legislation is to just respect the practice that Panama has had for many years, where the government taxes what happens within its borders, and the internet is obviously not within any country's borders."
However, the country's citizens await the assent of the president before they can proceed to make use of cryptocurrencies and other digital assets for the purpose they are intended to be used.