There are plenty of cryptocurrencies in the market but a handful of these tokens are considered to be the cream of the industry. These tokens attract major investors and also promote the concept of cryptocurrencies in other industries. The usable nature of these crypto coins help more and more people in exploring the basic idea behind digital currencies, thus, driving its popularity among the consumers.
Bitcoin, Ethereum, Cardano, and Ripple are considered to be the top-tier cryptocurrencies. They have the highest trading volumes, and top the charts of market capitalization as well. These crypto projects have inspired several other cryptocurrencies as well. Cardano (ADA) has been the talk of the town over the past week or so. Its major upsurge has surely made waves within the crypto realm.
Cardano topples Tether to rank third in terms of market capitalization
Cardano's price charts surely describe a success story in the recent few weeks. It has rallied for about 15% in the last week. This increase in price is mainly because of the anticipation lingering around its Alonzo hard fork upgrade. Many investors have shown a keen interest in the Cardano project because of this upcoming upgrade. An increase has been observed in the institutional investment interest as well. The team at Cardano has also set a date for the launch of the upgrade as mid-September. The upgrade will aloe the digital token to imply smart contracts, and this can be a major boost for the entire project.
This smart contract launching update has resulted in an increased inflow of capital to the project. A rise of over $1.3 million has been observed in Cardano investment projects. This rise came at a time when the likes of Bitcoin and Ethereum suffered from heft outflows of over $20 million. With the increasing interest from almost every investing sector, Cardano was able to replace Tether (USDT), a stablecoin, from the third spot of the list for largest cryptocurrencies, in terms of market capitalization.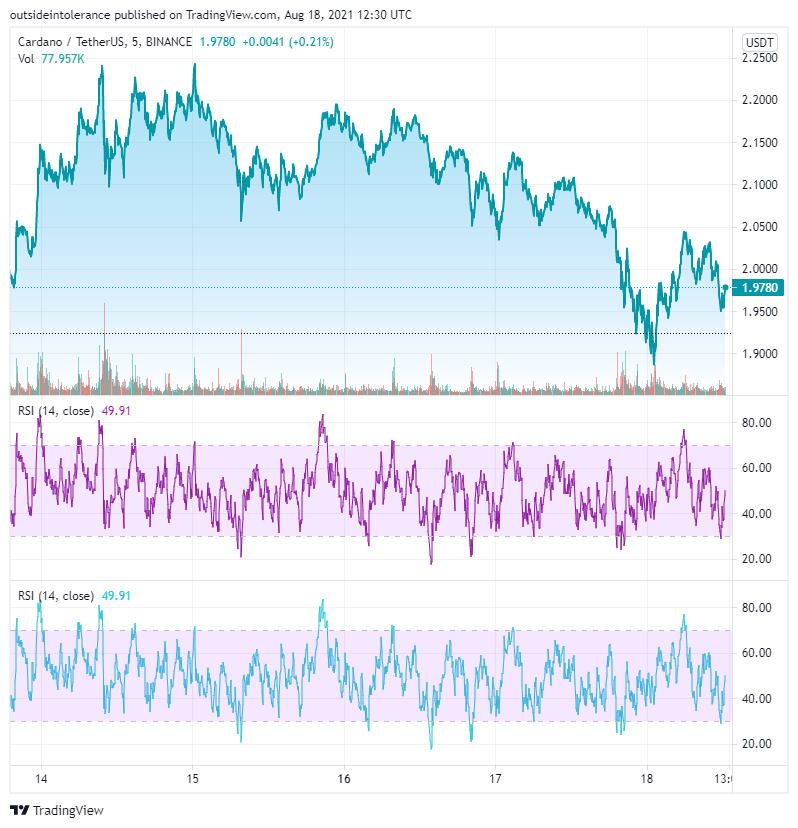 As a result of the upsurge, ADA closed gap with its all-time high. However, currently it has traced back to just below the $2 mark, and is valued at around $1.97. Nonetheless, it still stays third in the market capitalization charts. Many experts believe that it is setting for major outburst as soon as the Alonzo upgrade hits the market.