Bitcoin and Ethereum are the first names that cross our mind when we talk about the crypto market. They are not only the top cryptocurrencies but they are also the flag bearers of the concept of digital currencies. However, the cryptocurrency market has become more inclusive in the recent times. Hundreds and thousands of crypto tokens have surfaced in the market. Moreover, meme coins and tokens have also become a thing in the widespread crypto market.
Among the meme based cryptocurrencies, Dogecoin and Shiba Inu have attracted the highest number of investors and traders. They have made a name for themselves in the market. Both of them are traded at the most renowned cryptocurrency exchanges. Elon Musk have also repeatedly commented in the favour of these meme coins, making them a hit and an investor-favorite. Crypto enthusiasts have had mixed opinions about these meme currencies, but nonetheless, they have become a recognizable force in the crypto arena.
Doge and SHIB's prices consolidate in the market
Both, Doge and SHIB appeared to have a bullish run last week. This bullish run came as a sigh of relief for both these tokens, as they were stuck in a bearish trend for long now. DOGE and SHIB structured their breakout and achieved the highs of $0.35 and $0.00000948, respectively. However, the bullish pattern lasted for a week only, and as Bitcoin faced a slight correction, both of these coins also made their way back. Currently, Dogecoin is being valued at around $0.29 and Shiba Inu is priced at just over the $0.0000080 mark. However, this price fluctuation has strengthened the correlation between these coins and Bitcoin. This might prove to fall in their favor, as Bitcoin is currently looking in a good position to move upwards.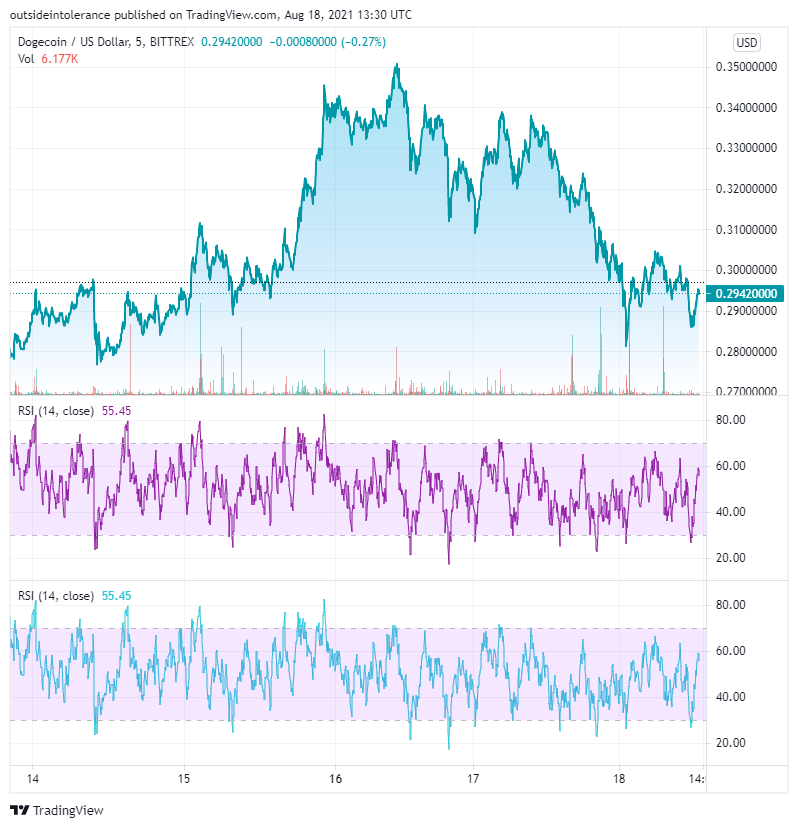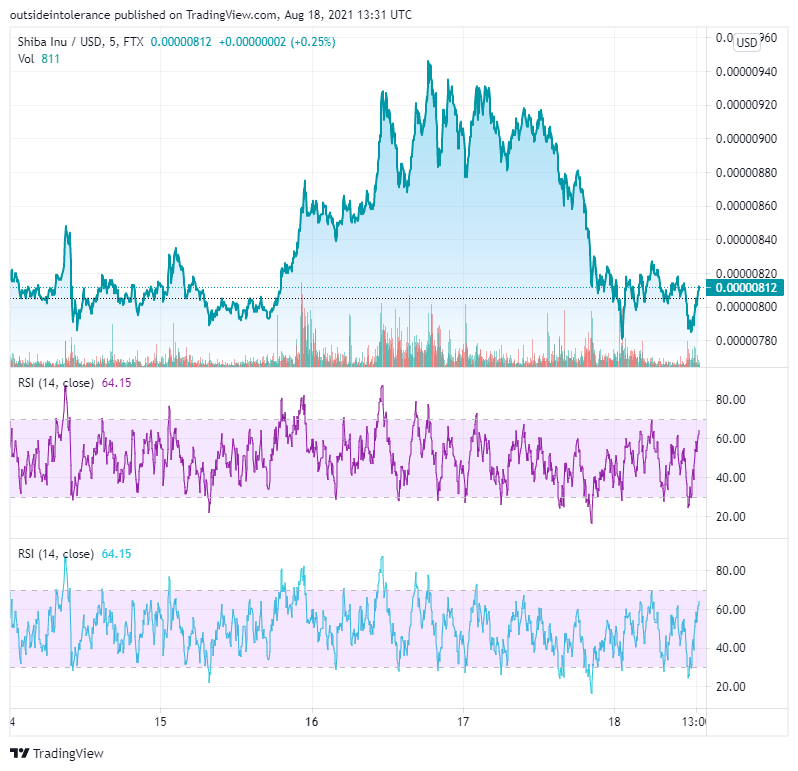 Bitstamp slams the hype of Meme coins
Bitstamp is the oldest cryptocurrency exchange in the world, and thus it carries a commendable reputation in the crypto sphere. Recently, the CEO of Bitstamp, Julian Sawyer criticized the joke based crypto coins, and said that they are not willing to engage with cryptocurrencies like Dogecoin. He also commented on Elon Musk, and his meddling with the crypto market to trigger price swings of coins like Doge.
Many influencers and billionaires have tried to promote meme coins in several ways. The recent run of Doge was also triggered one of Musk's tweet, whereas Shiba inclined because of the launch of its NFT card collection. Despite a positive last week, experts still believe that the way forward for Shiba and even Doge is bearish for now.