Some game developers operates a hybrid approach in gaming using centralized servers. This approach however, prevents players from accessing the servers which means they're unable to create their own modifications in the development of games.
Blockchain is the best pick to creating a fusion between gaming and decentralization. However, to further buttress this fusion, there's need to ensure that individual games can continue to have different economic incentives.
In this way, blockchain can champion a massive multiplayer games propelled by community effort. Apparently, these games can be infinitely modifiable, run on a decentralized economy that rewards content creators and still owned by the community.
Although, this doesn't necessarily implies that each game needs to be driven on its own platform as developers can create a complex blockchain applications powered by a couple of gaming engine.
Blockchain's ledger technology ensures trust among the gaming community. Transactions are secured with the potentials to act as immutable ledger for purchasing and trading powered by Blockchain.
The video market was valued at $175 billion in 2020 with over 2.7 billion gamers globally, growing at an about 19.6% growth in 2020, which makes an estimated 1 in 3 people gamers.
Unfortunately, gamers don't earn when they stop playing but if users are open to spending that much in virtual worlds without incurring any return in investment, what happens when purchases from games becomes assets that can be sold?. This is a driving idea behind the blockchain gaming adoption.
Despite the attention blockchain gaming is gathering, it still is at an infant stage and relatively small although, it is interesting to note that larger gaming players such as; Ubisoft and Square Enix are now testing their feet into blockchain backed games.
Blockchain games can view the code of similar games as they are open-source. For example, if you are building something like CryptoKitties. You really may not have to start from scratch if the open-source code allows you to fork and start with a base code.
Holistically, in a blockchain gaming sphere you can see how many items exist in the game say for instance 10. Once established, there certainly won't be any other item of this type. Even if these 10 items are the same, each of them will be unique in its way since it can include all the history of how the item is used.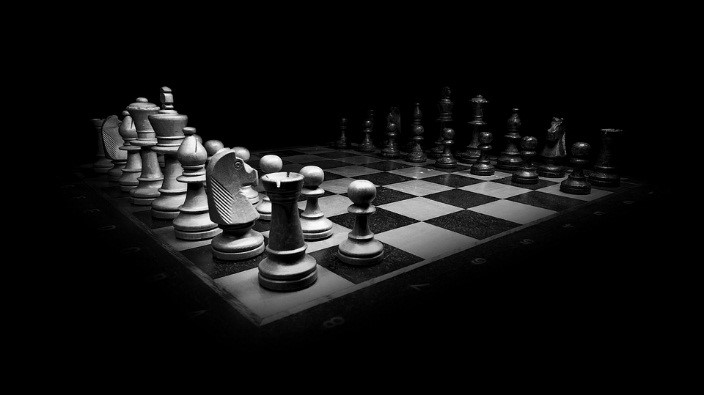 Benefits of Blockchain Gaming
Blockchain gaming has the following benefits for players;
Security: The decentralized nature of most blockchain example Ethereum means players don't need to trust any single developer. Their virtual goods are high secured, scarce and decentralized.
Interoperability and Composability: Blockchain technology has the potential to allow interaction across ecosystems by leveraging on existing building blocks although this may be time consuming.
Boost Financial transaction: Players are given preference to use their virtual items as collateral for usage in DeFi for example; a player could secure financing for their next battle in a game by lending out their high-end weapon.
Digital Property rights: Through NFTs powered by blockchain technology, players can purchase digital items and use these items in-game. These purchases can transform an expense into an asset thus, creating additional value from these purchases.
Blockchain gaming is a huge marketplace with benefits accruing to players and developers or game creators. Some of the benefits to developers are;
Better unit economics: Lower customer acquisition costs is obtainable while sharing a portion of economics with players and creators in a gaming economy and this further gives a greater retention.
Better economic alignment: With games such as Roblox, creators can keep approximately 30% revenues while in blockchain gaming, users basically can keep much more of the value they create. Developers can actually unlock a new revenue stream by collecting fees on allied activities.
Capture value leakage lost to peripheral markets: With blockchain, the demand for economy activity has become a component of a game's business model and developers can take a fee for each transaction.
Robust assurances: Following credibility of major public blockchains, networks such as Ethereum are already offsetting trillions of dollars of economic activity in a fully transparent manner. Novel applications is allowed with a number of improvements in an internet native global financial infrastructure.
Generally, blockchain platforms uses high powerful data encryption technologies like private-key-public key to secure crypto token transactions. With computing technology today, it's seemingly impossible to hack these data encrypted on a blockchain as hackers won't be able to destroy a decentralized network since there's no server to destroy.
Thus, deleting or modifying existing transactions in the blockchain will be a bottleneck with impossibility to stage a Distributed Denial of Service (DDoS) attack against these networks. Obviously, game entrepreneurs or developers will have a secure environment when their game is built on the blockchain.
Conclusively, blockchain for gaming solves many of the legacy problems that is synonymous with the gaming industry. This is noticeable from innovations like Non Fungible Tokens for instance, which prevents challenges of account theft and allow users to own their in-game assets.