Centralized cryptocurrency exchanges have recorded a significant decline in trading volumes in April for the first time in three months, according to a May 3rd report by blockchain data provider Kaiko. 
Trade volumes on #CEXs declined in April after rising for three consecutive months and surpassing pre-FTX levels in March.

Overall, however, the crypto market remains significantly larger than it was before the 2020 bull run.#crypto #TradeVolume #liquidity #CEX pic.twitter.com/cmftFD3Qya

— Kaiko (@KaikoData) May 3, 2023
Contrary to a strong start to the year, digital asset markets have begun to cool off in Q2. According to data from Kaiko, trading volumes on centralized exchanges in April were nearly half of March's figures, totaling approximately $500 billion. 
It was gathered that the decline marked the lowest trading volume of the year, with March having the highest volume.
Despite the dip in April, trade volumes remain above 2020 levels, and the overall crypto market is considerably larger than before the 2020 bull run.
Meanwhile, blockchain analyst Lars0x revealed that legitimate centralized exchange spot volume fell by 43.8% to $400.5 billion in April. The majority of this decrease was attributed to Binance reintroducing fees on BTC pairs.
6/13 Legitimate CEX spot volume decreased by 43.8% to $400.5B. The majority of the decrease is due to Binance adding back fees on BTC pairs: pic.twitter.com/1BNnL854Qh

— Lars (@lars0x) May 1, 2023
Nonetheless, Binance continues to lead the market with a dominance of 71.6%. Its 24-hour trading volume, at around $10 billion, dwarfs its closest competitor, Coinbase, which has a trading volume of $1.1 billion, as per CoinGecko data. 
In late April, Binance's Bitcoin balance increased by over 50,000 BTC (approximately $1.5 billion), just before a sell-off occurred as BTC faced strong resistance above the $30,000 level.
US-based cryptocurrency exchange Coinbase has also seen a decline in app downloads as trading volumes decrease in the stagnant market. 
Digital Assets Gradually Retrace
While digital assets like Bitcoin and altcoins have recorded a positive rally since the beginning of 2023, digital asset markets are now retreating from their 2023 highs in mid-April.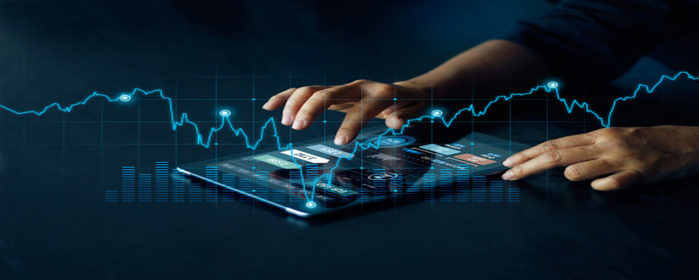 At the time of writing, Bitcoin (BTC) is trading at $28901 according to CoinMarketCap data.
It should be noted that crypto markets have gained 50% since the beginning of the year, but they have been mostly range-bound for the past six weeks. 
Meanwhile, some crypto exchanges are still facing investigation as regards their operation.