Cryptocurrency mining is highly pursued all over the world, mainly because of the popularity and increasing profitability of the new concept. Cryptocurrency is a relatively new concept with just over a decade of history. However, it has been able to attract investors from all over the world in a short time span.
The crypto market is highly volatile, giving a chance for investors to gain high profits. However, it can also result in major losses. Thus, risk management is significantly important in the crypto market. Therefore, many crypto enthusiasts have looked for alternate methods to make profits. This include mining and staking which includes limited risk as compared to investment.
The concept of Bitcoin Mining
Mining cryptocurrency is not at all something like gold or coal mining in the traditional world. These cryptocurrencies are supported by a strong network of computers all around the world. These computer are meant to solve complex puzzles in order to confirm bitcoin transactions from all over the world. During this process, new bitcoins are also mined, thus, the miners get a percentage of the mined bitcoin if they are successful. The amount of bitcoin rewarded to miners gets halved after every four years. This is because Bitcoin has a total supply of 21 million only. Today, rewards are valued at 6.25 BTC. It was 12.5 BTC earlier.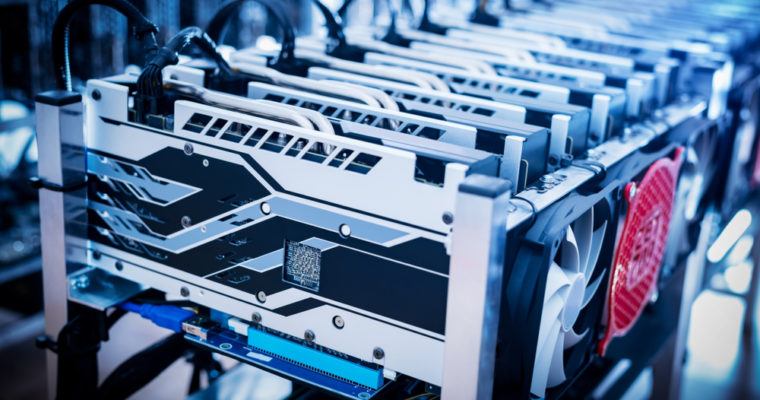 Chinese crackdown
According to an estimate, about 65-75% of all Bitcoin mining takes place in China. Thus, China has a huge role to play in the crypto market. But unfortunately, China's conflict with cryptocurrencies, mainly Bitcoin is nothing new. China has repeatedly issued statements against Bitcoin. Moreover, it also tries to come up with its own version of crypto, Digital Yuan.
In a latest development, Beijing started a staunch campaign against Bitcoin mining, citing the environmental implications of the practice. This came as a major shock to the mining and even the investing community, as a negative impact was felt across the trading market. As a result, many crypto miners have been fleeing China to other parts of the world to carry on with their businesses.
Provinces like Sichuan and Xinjiang have suspended the power supply to mining operations. Even the hydro-power plants have been shut down. It is estimated that around 90% of all mining operations in China are expected to be closed. This is a highly concerning news for Bitcoin miners in China but it can prove to be a benefitting one for miners in the other parts of the world.
Impact of the crackdown
As a result of the Chinese crackdown on the bitcoin mining facilities, the hash rate of the bitcoin network has gone down significantly. Over the course of one month, Bitcoin's hash rate has come down to 116.2 million terahashes per second. It stood at over 180 million terahashes per second before this downslide.
Experts have said that as many Bitcoin miners have gone offline in the last few days, and many are expected to go offline in the coming days, other miners can have higher share of the network. This can make bitcoin mining more profitable for miners, and thus, leading into mor interests from different sectors in the rest of the world. With a decrease in the hash rate, the difficulty to mine will also decrease. The active miners will receive a higher proportional share from the rewards.
The mining difficulty of Bitcoin has also  come down significantly since May. This mining difficulty is adjusted for every two weeks. So, it is yet to be seen how this fall in hash rate will lower the mining difficulty of bitcoin. In addition to this, the price of Bitcoin is also a major determinant for the profit margins of bitcoin miners. This price has been halved since Bitcoin touched an all-time high of $64,000. Currently, it stands at around $34,000, which is still better than the point from where it started the year.
These are a few of the reasons which prove the point that the Chinese crackdown might be a blessing in disguise for Bitcoin miners. The rest of the world now has an opportunity to cash out on Bitcoin mining. However, it is yet to be seen how the situation unfolds in the coming few days for the world's top cryptocurrency. Bitcoin mining has receiver severe backlash from many sectors. Elon Musk was also amongst those who raised his reservations about the consumption of energy for bitcoin mining. Nonetheless, there has been a lot of talk about ensuring sustainability in mining operations which can be a major breakthrough in the crypto realm if it happens.