Brian Armstrong, the co-founder and CEO of U.S. cryptocurrency exchange Coinbase, took to Twitter to explain his company's position in light of Binance's intention to fully acquire FTX and help "hedge the ongoing liquidity crisis."

1/ First off, I have a lot of sympathy for everyone involved in the current situation with FTX – it's stressful any time there is potential for customer loss.

— Brian Armstrong (@brian_armstrong) November 8, 2022
Why Coinbase is Different in a Moment like this
In the Twitter thread, he added that Coinbase has no material exposure to the FTX or FTT tokens, including Alameda Research, a quantitative trading business that offers liquidity in digital asset markets.
Brian Armstrong, therefore, reinforces what differentiates Coinbase in a liquidity crunch like this.
He says,
"This event appears to be the result of risky business practices, including conflicts of interest between deeply intertwined entities, and misuse of customer funds (lending user assets)."
These are behaviors that Armstrong claims Coinbase does not engage in, noting that the company does nothing with user funds unless authorized by the customer and that customers can withdraw their funds at any moment.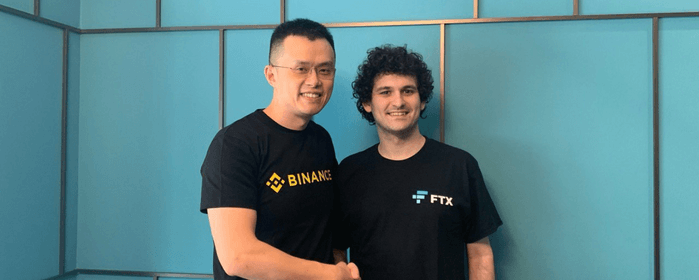 He claims further that Coinbase is incorporated in the US, and publicly listed in the United States because they believe that transparency and trust are so essential.
Furthermore, Brian Armstrong asserts that any investor and client may view their publicly available audited financials, which demonstrate how they manage client assets, and that they have "never issued an exchange token."
Armstrong argues that a part of the problem arises from a lack of clear regulatory certainty in the United States, which has driven 95% of crypto trading to develop outside of the country. These offshore firms engage in "more opaque and risky business practices."
Decentralized finance, according to the Coinbase CEO, will help limit the risk related to trusted third parties in the long term since all activity will be publicly auditable on-chain.
Two Big Lessons: CZ
Changpeng Zhao (CZ), the CEO of Binance, made similar points on Twitter, which he refers to as "two big lessons."
"Never use a token you created as collateral, and don't borrow if you run a crypto business, CZ maintains. "Don't use capital 'efficiently'. Have a large reserve."
Two big lessons:

1: Never use a token you created as collateral.

2: Don't borrow if you run a crypto business. Don't use capital "efficiently". Have a large reserve.

Binance has never used BNB for collateral, and we have never taken on debt.

Stay #SAFU.🙏

— CZ 🔶 Binance (@cz_binance) November 8, 2022