Two troubled crypto firms, BlockFi and FTX, have reported that their customer data was compromised by a cyberattack on their claims agent, Kroll.
(3/3) Kroll has assured the FTX Debtors that it promptly contained and remediated the incident, and the FTX Debtors are closely monitoring the situation. Please remain on high alert for attempted fraud and scam emails impersonating parties in the bankruptcy.

— FTX (@FTX_Official) August 25, 2023
The BlockFi and FTX Drama Continues to Unfold
Kroll is acting as the claims agent for both companies during their bankruptcy proceedings. They are responsible for managing the submission and processing of claims from debtors through their online portals. This allows for a more streamlined and efficient handling of the claims process.
BlockFi and FTX said that their internal systems and funds were not affected by the breach and that only non-sensitive data of claimants was exposed. They also said that Kroll had taken steps to contain and remediate the incident, and was notifying the affected individuals directly.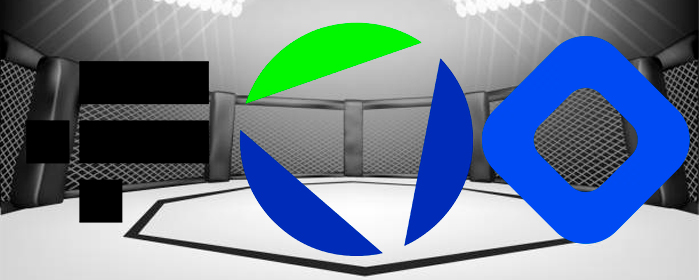 Regarding recent third-party data incident: pic.twitter.com/WdezgAerLF

— BlockFi (@BlockFi) August 24, 2023
Both companies advised their customers to be vigilant for potential fraud, phishing attempts, and scam emails impersonating parties related to the breach. BlockFi also warned of an expected increase in spam phone calls and phishing attempts against other bankrupt crypto firms in the near future.
FTX and BlockFi are among the most prominent victims of the crypto market crash that occurred late last year. BlockFi suffered a liquidity crisis after lending funds to FTX and Alameda Research, a sister trading firm of FTX that allegedly misappropriated customer funds. FTX collapsed after facing legal actions from regulators and creditors.
The exchange is currently trying to block the claims of FTX and Three Arrows Capital, a former Singapore-based hedge fund that also lent money to FTX. The two creditors claim that they are owed billions of dollars by BlockFi.
The data breach at Kroll adds another layer of uncertainty and risk for the customers and creditors of BlockFi and FTX, who are still waiting for the resolution of their claims. The incident also raises questions about the security measures employed by Kroll and other third-party vendors in the crypto industry.