Coinbase CEO Brian Armstrong, and Chief Legal Officer Paul Grewal, publicly addressed the company's regulatory issues stemming from a Wells notice received from the United States Securities and Exchange Commission (SEC) at Consensus 2023 on April 27.
The conference, which was held in Austin, felt the presence of Coinbase executives who appeared in a YouTube video addressing the SEC's chair and commissioners.
Grewal remarked that Coinbase has an unalloyed commitment to regulatory compliance in the video and maintained that the company's business had not changed since its Nasdaq listing approval two years prior.
Today, to provide greater transparency in our long-standing engagement with the SEC, we are sharing our response to the Wells notice we received last month. https://t.co/aquuWmxmRM

— Coinbase 🛡️ (@coinbase) April 27, 2023
He further stated that the SEC appeared to lack statutory authority to regulate businesses like Coinbase. Recall that the U.S. SEC served Coinbase a Wells notice on March 22, warning the crypto exchange of a potential enforcement action. 
A Wells notice is a notification from the SEC clearly indicating potential enforcement action against a firm.
Grewal, however, asserted that the SEC's shift in perspective is due to FTX, a company he describes as "entirely dissimilar" to Coinbase. 
He cited SEC chair Gary Gensler's belief that the SEC now has enough authority in the cryptocurrency space. Grewal clarified that Coinbase already possesses a New York state "BitLicense," prohibiting it from listing securities.
Grewal called for legislation if the SEC intends to expand its oversight over the crypto industry. He highlighted that last summer, the SEC requested Coinbase to develop a proposal for crypto companies to register if they wanted to list securities.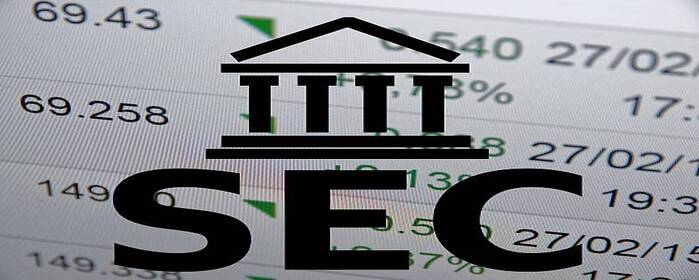 Surprisingly, the SEC discontinued discussions before responding to Coinbase's proposals and subsequently issued the "broad but fundamentally vague" Wells notice according to Grewal.
In the same vein, Armstrong discussed the company's founding and its early days, reiterating their commitment to working within the regulatory perimeter. 
He emphasized that Coinbase does not list securities and that it thoroughly vets its offerings, rejecting approximately 90% of reviewed assets.
While Coinbase is ready to go to court to defend its position, Armstrong stated that it doesn't have to reach that point. He thus called for a mutual dialogue, stressing that a clear regulatory framework should be designed for  the crypto industry. 
Season of Wells Notice
Prior to the issuance of a Wells Notice to Coinbase, the U.S. SEC had ordered Paxos to halt the issuance of the stablecoin Binance USD (BUSD), claiming that BUSD is an unregistered security. 
The lawsuit subsequently prompted Coinbase to suspend the trading of Binance USD  (BUSD) on March 13 in line with its listing standards.
More than any other time, it is hoped that the suggestion by Coinbase CEO Brian Armstrong that a clear regulatory framework will be designed for the crypto industry to thrive.