Coinbase's Head of Business Operations, Conor Grogan, unveiled a series of cryptocurrency predictions made by artificial intelligence tool ChatGPT on April 30, claiming to have discovered a "jailbreak".
I found a jailbreak for GPT I'm calling JAMES

-Predicts the future for ANY topic (even guesses when people might die based on its training set)
-Quantitatively assesses confidence on any topic (including conspiracy theories)
-May help researchers better find bias and align AI? pic.twitter.com/jqTcNbCT2d

— Conor (@jconorgrogan) April 30, 2023
Grogan maintained that ChatGPT can calculate the probability of crypto price scenarios. On April 30, Grogan shared a screenshot showing ChatGPT's predictions, which include a 15% chance of Bitcoin becoming irrelevant and witnessing a 99.99% price drop by 2035.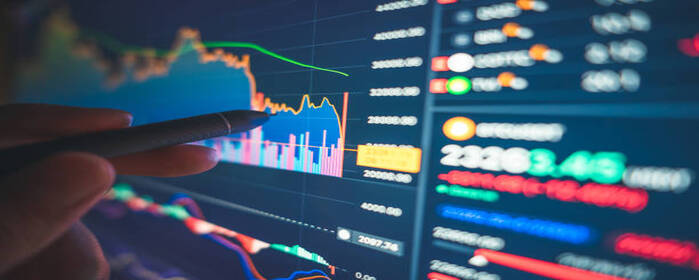 However, the AI tool assigned a 20% probability to Ethereum (ETH) becoming irrelevant with near-zero price levels by 2035. Litecoin and Dogecoin were assigned probabilities of 35% and 45% respectively, for their prices to drop to near zero. 
Grogan concluded that ChatGPT is generally a fan of Bitcoin but remains more skeptical about altcoins.
GPT is generally a big fan of Bitcoin; more skeptical of altcoins and their staying power pic.twitter.com/E9sUQ8AVvD

— Conor (@jconorgrogan) April 30, 2023
Meanwhile, Grogan reiterated the fact that he repeatedly tested the process over 100 times on GPT-3.5 and GPT-4 with wiped memory, resulting in very consistent numbers and the same results.
I ran this prompt 100 times on a wiped memory GPT 3.5 and 4 and GPT would return very consistent numbers; standard deviation was <10% in most cases, and directionally it was extremely consistent

— Conor (@jconorgrogan) April 30, 2023
It should be noted that this is not Grogan's first time experimenting with crypto-related issues using ChatGPT. 
Grogan's Earlier Experiment with ChatGPT
Earlier on March 15, Conor Grogan demonstrated how GPT-4, the latest version of ChatGPT, could identify security vulnerabilities in Ethereum smart contracts and provide outlines for exploiting faulty contracts.
I dumped a live Ethereum contract into GPT-4.

In an instant, it highlighted a number of security vulnerabilities and pointed out surface areas where the contract could be exploited. It then verified a specific way I could exploit the contract pic.twitter.com/its5puakUW

— Conor (@jconorgrogan) March 14, 2023
He further stated that OpenAI, the team behind ChatGPT, has conducted studies showing that GPT-4 can pass high school tests and law school exams with scores in the 90th percentile. 
Amid the increasing adoption of the artificial intelligence tool, some countries have imposed an outright ban on ChatGPT. For instance, the Italian authorities have imposed a ban on the AI due to privacy concerns. 
More than any other time, the benefits of the AI tool should be applied in addressing crypto hacks and scams such as security measures, rigorous auditing, and a proactive approach to surmounting vulnerabilities in the crypto space. 
This will likely restore sanity and confidence in the cryptocurrency space in general.