Coinbase, the cryptocurrency exchange, supported the legal action filed by six individuals challenging the United States Treasury over the decision to sanction the crypto mixer Tornado Cash. The legal action was filed on April 5 in a Texas District Court. In support of the plaintiff, Coinbase prayed that the U.S. Office of Foreign Asset Control (OFAC) should adopt the first two counts from its original complaint filed in Sept. 2022. 
The filing claimed that OFAC exceeded its areas of jurisdiction under the International Emergency Economic Powers Act (IEEPA), thereby negating the free speech of the U.S. Constitution's First Amendment. 
A few months ago, Coinbase backed a legal challenge to sanctions imposed by the US govt against Tornado Cash. Today the plaintiffs filed a motion for summary judgment, asking the court to reopen TC for all. Their arguments are simple but powerful. 1/10 https://t.co/xSngWKxM3x

— paulgrewal.eth (@iampaulgrewal) April 5, 2023
However, the motion argued that 20 or more smart contracts that provide the functionality to Tornado Cash should not be classified as property under IEEPA because they cannot be owned. 
The filing partly reads:
"An immutable smart contract is incapable of being owned, it is not property and the Department lacks authority under IEEPA and the North Korea Act to prohibit transactions with those smart contracts."
The second argument rests on the claim that banning open-source code is tantamount to abusing free speech. Meanwhile, the plaintiffs noted that OFAC has the authority to litigate or sanction crypto thieves like North Korea's Lazarus Group. 
The plaintiffs further stressed that it has no power to impose total prohibition due to the malicious act perpetrated by just a few individuals. 
The statement partly reads:
"To ban all uses of Tornado Cash is akin to banning the printing press because a tiny fraction of users might publish instructions on how to build a nuclear weapon." 
The name of the six plaintiffs that instituted the filing is Joseph Van Loon, Tyler Almeida, Alexander Fisher, Preston Van Loon, Kevin Vitale, and Nate Welch. 
Tornado Cash Developer Battles Legal Action
While efforts are being made to remove sanctions on the crypto mixer Tornado Cash, its creator Alexey Pertsev is currently facing a legal battle in the Netherlands.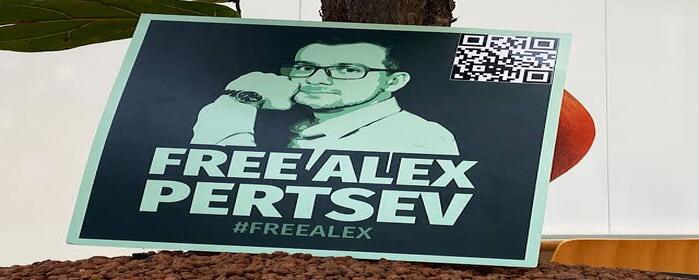 Pertsev has been facing money laundering charges since Aug. 18, for allegedly involving in the concealment of criminal financial flows and facilitating money laundering. 
While persecution of anyone should not be promoted, it is hoped that the best decision holds sway. Several attacks on DeFi projects have been orchestrated via Tornado Cash, and such scenarios should not be allowed to reoccur again.