Many of crypto users, including MicroStrategy founder Michael Saylor, took to Twitter on April 5 to celebrate the perceived birthday of the anonymous Bitcoin developer Satoshi Nakamoto. 
Happy Birthday Satoshi Nakamoto. 🧡

— Michael Saylor⚡️ (@saylor) April 5, 2023
It was reported that the iconic creator of Bitcoin, Satoshi Nakamoto, was born on April 5, 1975; as such, he turned 48 years old yesterday. 
While the identity of Bitcoin's creator and birthday remain sketchy, crypto users relied on their P2P Foundation profile to commemorate the birthday of Nakamoto. 
One of the crypto users, Stephanie, remarked that whosoever celebrates his birthday should be classified as Satoshi Nakamoto.   
So whoever celebrates his birthday today is Satoshi Nakamoto?🧡

— Stephanie (@RockyBayonne) April 5, 2023
Similarly, Bitcoin technology advocate, Lugano, stated that every April 5 is dedicated to celebrating Satoshi Nakamoto, stressing that Satoshi decided to opt-in for April 5 in protest against the U.S. government banning gold storage on April 5, 1933. 
Fun Fact: Today, April 5th, is Satoshi Nakamoto's birthday

Background: US gov't banned individual gold storage on April 5, 1933, to prop up the US dollar. Satoshi chose this controversial date as his birthday on the P2P Foundation Forum website

Happy birthday,Satoshi Nakamoto🎂 pic.twitter.com/GbDM9zjImS

— Lugano Plan ₿ (@LuganoPlanB) April 5, 2023
It should be noted that speculations have continued to shroud the true identity of the developer of Bitcoin. Earlier, the name of computer scientist and Bit Gold Creator Nick Szabo was proposed. 
Other names include early BTC contributor Hal Finney, cryptographer Adam Back, and Japanese-American engineer and physicist Dorian Nakamoto. 
Meanwhile, other important dates that are used for celebrating Satoshi Nakamoto include Oct. 31, given that day was the one on which the Bitcoin blockchain whitepaper was published, back in 2008. 
Bitcoin (BTC) Barely holds $28K
As the celebration of Bitcoin's developer Satoshi Nakamoto continues, Bitcoin (BTC) is not catching the euphoria as it barely holds $28,000.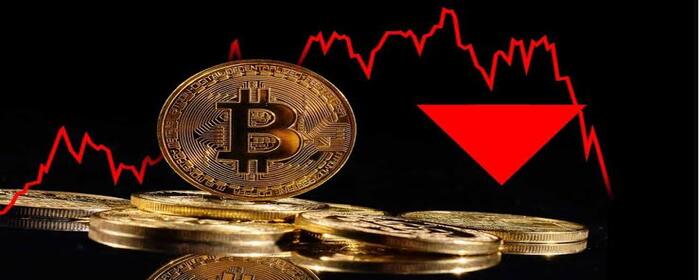 Reviewing Bitcoin's historical data on CoinLore, BTC is down by 2.16% within the last 24 hours and trading at $27,918 according to CoinMarketCap update. 
While it has risen by more than 26% in the last 30 days, the optimism that it will rally above $30,000 is gradually dashed as the upward momentum is fading away. 
To this end, monitoring resource Material indicators subscribed to the claim that liquidity is gradually dampening volatility, stressing that there is a gap between buy/sell walls. 
Liquidity dampens volatility. #FireCharts shows both sides seem to be moving #BTC liquidity closer to the active trading zone, effectively compressing the range. Gaps that don't get filled in or defended with buy/sell walls are prone to be exploited…and yes, that means both… pic.twitter.com/3ZDrfJeaVh

— Material Indicators (@MI_Algos) April 5, 2023