Despite uncertainty within the crypto industry, there is some relief for one of the most popular crypto platforms, Coinbase. In a positive development, Coinbase has reported a considerable increase in revenue of Q4 in comparison to that of the previous quarter. It was previously expected that the firm would achieve total sales worth approximately $588 million. However, analysts were left baffled as Coinbase startled everyone by achieving sales of a whopping $605 million. It is important to keep in mind that these recent figures still display a 75% decline in revenue in comparison to last year.
On the other hand, the volume of transactions witnessed a decline of 12% in Q4 in comparison to the previous quarter. Despite this decrease, the overall performance of the firm was commendable. In its report, Coinbase showed a 34% increase in both subscription and service revenues. Moreover, Coinbase stated that the market has improved in Q1 of the new year in comparison to Q4. This improvement eventually resulted in the firm generating an additional revenue of $120 million in January. However, Coinbase urged investors not to let FOMO disrupt their investments as the market can change any time.
Coinbase Shows Improvement But Decreasing Usage Can Still be a Problem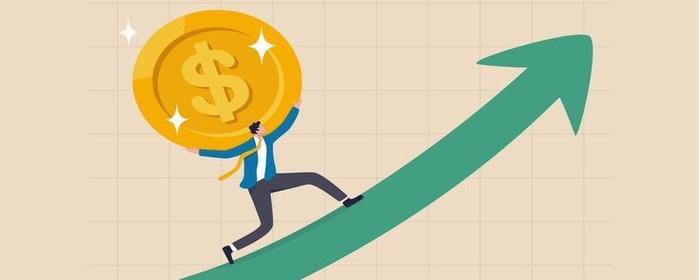 Coinbase stated that the average number of monthly transacting users jumped up to a little below 9 million. The numbers pumped up from 8.4 million in 2021, signifying a greater engagement of users despite the issues caused by the crypto winter. Coinbase had to suffer considerably in the wake of the collapse of FTX. The firm currently expects increased crypto regulation in the years to come. In addition, its trading volume still fell by 9% to $145 billion. During an earnings call, Coinbase CEO Brian Armstrong stated,
"Policy is my top priority this year,"
This is mainly because the platform has become a target of the SEC due to confusion over crypto staking being securities or not. Despite the exchange urging that staking products are not securities, the staking revenues fell in comparison to the previous quarter. With the SEC cracking down on numerous crypto-based firms, Coinbase has gotten itself trapped in a cloud of uncertainty. If continued, these actions might constrain the short term earnings of the firm.
The effects of the FTX collapse continue to linger in the cryptocurrency space, serving as a nightmare for many. Many firms, including Galois Capital, have gone out of business since the collapse of the exchange. Similarly, Coinbase was also suffering from the plague. The exchange went though with two layoffs and also termed 2022 as a challenging year for business. However, it seems that the exchange is getting back on track but it has to win back the confidence of users for more improved performance.