CoinShares, a leading cryptocurrency investment firm, has announced its highest quarterly earnings since Q1 2022 according to a May 16 report. 
The unraveled Q1 2023 earnings report revealed a return to profitability after a challenging year in 2022.
However, the report revealed revenues of $11.73 million, which was a decline from $22.46 million in Q1 2022. 
Despite the market conditions, CoinShares has achieved a significant milestone by returning to profitability in the Q1 2023.

Amidst a complex landscape, we generated £15.3 million in revenue and gains, showcasing our resilience.

Discover our Q1 report: https://t.co/jBJOGu6rNK pic.twitter.com/XBaGPBgf9I

— CoinShares (@CoinSharesCo) May 16, 2023
Total comprehensive income amounted to $3.62 million, down from $25.83 million in Q1 2022, and adjusted EBITDA stood at $10.61 million, compared to $25.83 million in Q1 2022. 
Despite these decreases, the Q1 2023 figures mark a significant improvement from the company's operating loss of $25.21 million in 2022, which starkly contrasts with the operating profit of $126.54 million in 2021.
The report attributed the firm's struggles to various factors, including the collapse of crypto-friendly banks like Silvergate and Signature, as well as regulatory scrutiny impacting FTX's performance. 
These challenges suggest that increased government oversight may have played a role in reducing profits.
CoinShares, however, remains optimistic about the future, welcoming additional regulatory activity but expressing concerns about potential witch hunts by regulators. 
CoinShares Partly Affected by Over $200M Outflows 
While CoinShares was partly able to make tacit revenue in Q1 2023, its revenue was no doubt affected by the massive outflow of digital asset investment products as captured in CoinShares "Digital Asset Fund Flows Report."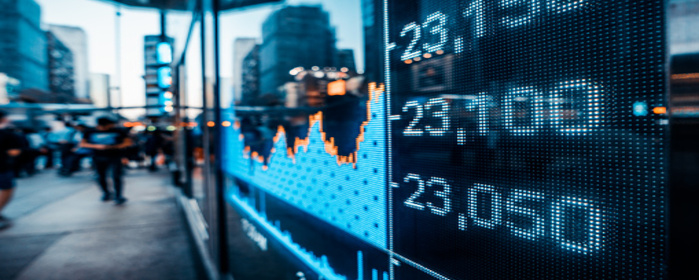 It was gathered that digital asset outflow amounted to $54 million for the week. This indicates that substantial funds were transferred from exchanges to wallets. Nevertheless, CoinShares was able to return to winning ways. 
In general, CoinShares' Q1 2023 earnings report may propel the cryptocurrency investment firm to a more profitable and excelling year. 
It should be noted that emerging odds are in favor of Bitcoin alongside gold and the United States treasuries of the US. theoretical debt default eventually occurs.
It is projected that the collapse of crypto-friendly banks, Silvergate, SVB, and Signature will pose a greater uptrend for the crypto space. At the time of writing, Bitcoin is trading at 26,900 according to CoinMarketCap data.