The earthquake in Turkey and its surroundings is a natural calamity that has caused 8,000 deaths so far. Similarly, over 20,000 people are believed to be injured as the result of the horrific 7.5 magnitude earthquake. Nonetheless, the crypto community has stepped forward to help the victims, revealing their humanitarian efforts yet again. While considering the willingness of the crypto community to donate, multiple wallets were set up to collect funds. The total crypto donations for the Turkey earthquake relief effort have crossed the $2M mark, shortly after these wallets were set up.
Crypto donations to Turkey's earthquake relief efforts now amass $2m, only a few hours after the wallets were set up https://t.co/rLKbAwTvld pic.twitter.com/bkMMLWnxrU

— ekin (@eking0x) February 7, 2023
Multiple crypto-based companies, including Binance, Tether, OKX, and many more have pledged a sum of almost $9 million to aid the victims. Furthermore, the Avalanche Foundation donated a sum of $1 million in AVAX tokens. The executive director of Avalanche, Aytunc Yıldızlı, mentioned that Turkey is close to the heart of the Avalanche Foundation. Both the community and the donated funds will be used to help people recover from the catastrophe. He even mentioned that it is now the right time to join hands and show that crypto is a sign of hope for everyone.
The Crypto Community Stands in Solidarity with Turkey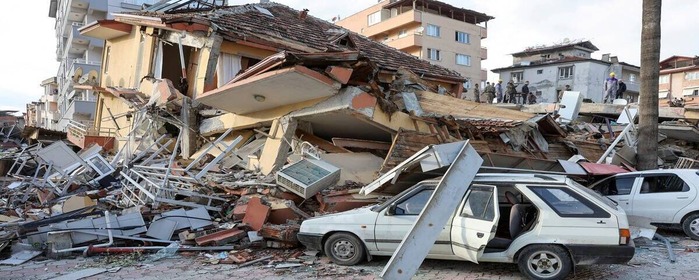 The largest cryptocurrency exchange, Binance stated that it would airdrop BNB tokens worth $100. These tokens would be sent to Binance users in the regions that were hit the hardest. However, such an initiative would be conducted by the Proof-of-Address method to check the eligibility of a user. Despite the POA not being an effective method considering its slight inaccuracy, Binance believes that it is the best option available under current circumstances.
In a press release, the CEO of Binance Changpeng Zhao stated,
"The recent earthquakes in Turkey have had a devastating impact on so many people and communities. We hope that our efforts will bring some relief to those affected. We are also calling on our industry peers to once again come together to offer support in these times of crisis."
Soon after the news of the earthquake, Tether along with other companies like Bitfinex, Keet, and Synonym, announced a donation of 5 million Turkish Lira. Tether stated that the outcome of the tragedy is widespread and devastating. Similarly, the founder of TRX, Justin Sun, pledged to donate almost $1 million as well. However, this is not the first time the crypto community has come together to donate to a greater cause. A similar move was seen during the Russian war on Ukraine, where different donations were set up. A large sum was collected to help Ukraine, as people from all over the world contributed generously.