TrueUSD (TUSD) stablecoin has depegged for the second time this month against Tether (USDT) on Binance and Binance.US due to exposure to crypto custodian Prime Trust fallout. The reserves on Curve pool have imbalanced further, rising more than 70%. The interest rates for depositing and borrowing TUSD on Aave V2 have skyrocketed, reaching 42% for deposits and 54% for loans. 
This means that lenders can earn a high return on their stablecoin, while borrowers have to pay a hefty fee to use it. The reason for this spike is not clear, but it could be related to the supply and demand dynamics of TUSD on Aave V2.
Crypto Investors Warn Against Purchasing TUSD
Some traders and big players are exploiting the price differences between TUSD and other stablecoins. TUSD has a lot of buy orders to support its price above $0.997, but if they are filled, the price could drop to $0.70 on Binance. Several prominent crypto analysts such as Adam Cochran, The Wolf Of All Streets, and Parrot Capital alerted their followers about the possibility of TUSD losing its peg to the dollar.
Additionally, the same audit firm that was responsible for FTX.US audits, The Network Firm (previously known as Armanino), provided attestation for TUSD reserves. Adam Cochran said:
Wait, the auditor who has been attesting to the $TUSD audits (in Prime Trust) was the old FTX auditor who set up under a new name after the FTX scandal?!?!?

These guys literally audited the biggest grift in history and just renamed themselves?!? https://t.co/HSUNhG9lkS

— Adam Cochran (adamscochran.eth) (@adamscochran) June 27, 2023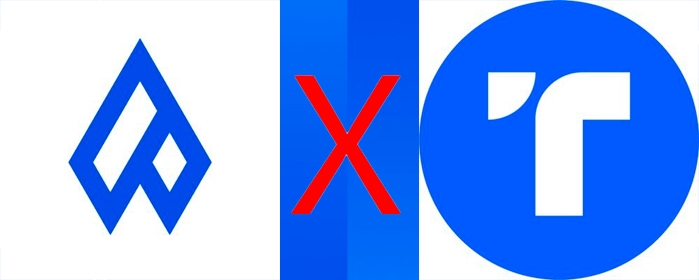 The deal between BitGo and Prime Trust fell through on Tuesday, resulting in the latter being put under receivership. Prime Trust had been working with partner banks since March to hold the cash of Binance users. The custodian also had connections to FTX and its leaders.
The USD-backed stablecoin TUSD has a total supply of 3.139 billion tokens, which is fully backed by USD collateral in various accounts. The main custodians of the collateral are Prime Trust, First Digital, Capital Union, Manual, and BitGo, as shown by the real-time reserve balance of TUSD.
As a result of the depegging of TUSD against USDT on Binance and Binance.US due to exposure to crypto custodian Prime Trust fallout, whales and investors are taking arbitrage opportunities to swap TUSD for USDC and other stablecoins.