The Georgian government and Tether, a company that issues stablecoins, have agreed to work together on a memorandum of understanding (MoU) to create Bitcoin and peer-to-peer oriented infrastructure in the country. The Strategic partnership between the Georgian authorities and the stablecoin company aims to establish essential infrastructure for a successful startup environment in Georgia.
The two parties are working together to raise global awareness and funding for the emerging decentralized sector. The goal of the collaboration is to develop the P2P technology for state-level applications and to create financial instruments based on it.
Paolo Ardoino (CTO, Tether) and Irakli Nadareishvili (Deputy Minister of Economy and Sustainable Development) signing the MOU for the collaboration between Tether and the Government of Georgia to develop Blockchain, #Bitcoin and Peer-to-Peer Infrastructure. pic.twitter.com/g3LayZxDPX

— Tether (@Tether_to) June 28, 2023
This Joint Venture Has the Potential to be an Incredible Opportunity 
Some of the main areas of development are teaching about Bitcoin and blockchain technology, setting up payment infrastructure for merchants, and building a robust, open, and private peer-to-peer communication system.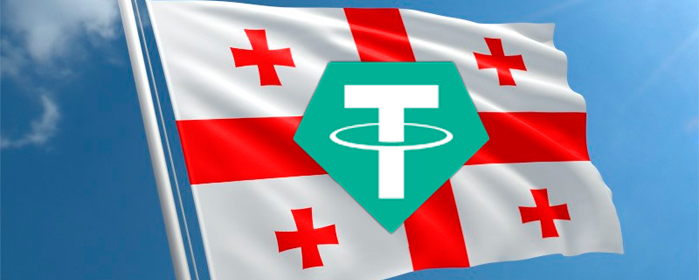 The collaboration between Tether and the Georgian authorities aims to develop and deploy a reliable and independent system of finance and communication based on peer-to-peer technology. 
This involves promoting the use of digital payment and communication systems that rely on blockchain, as well as enhancing the current infrastructure to make it more resilient and suitable for supporting solutions based on distributed ledger technology. The partnership hopes to transform the way public administration and businesses operate.
To support local startups in developing blockchain technologies and making Georgia a favorable destination for tech startups, Georgia will establish a dedicated fund. Irakli Nadareishvili, the deputy minister of economy and sustainable development, stated that this joint initiative "will help to grow the local blockchain sector in Georgia, as well as to attract companies that work in this field to Georgia."
Tether has a history of partnering with governments to promote the adoption and development of crypto technology. Many other crypto leaders have also engaged in such partnerships, which often lead to more favorable regulations and recognition of the technology. 
For example, Bitfinex was the main exchange technology partner for El Salvador, the first country to adopt Bitcoin as legal tender, and later received the first digital asset license from the country. Likewise, Binance signed an MoU with Kazakhstan in May 2022 and obtained compliance approval from the country a year later.