Blockchain security firm CUBE3.AI has announced the launch of its real-time AI-powered blockchain security application, which aims to protect decentralized finance (DeFi) protocols from cyberattacks and fraud.
The company's launch was made possible after it successfully raised $8.2 million in a seed funding round. Blockchange Ventures led the round, with additional investments from Dispersion Capital, Symbolic Capital, Hypersphere Ventures, ICLUB, and TA Ventures. 
CUBE3.AI Aims to the Future with New Development
The company's security application consists of three products: Detect, Protect, and Manage. Detect is a free product that monitors and rates the risk of every smart contract, wallet, and transaction on the blockchain, using machine learning (ML) algorithms. 
Protect is a paid product that blocks malicious transactions in real time, using ML models that can identify and prevent cyber threats, fraud, and compliance issues. Manage is a complimentary product that allows protocols to monitor wallets, access analytics, and reports, and receive notifications through compatible applications such as Discord, Slack, and Telegram.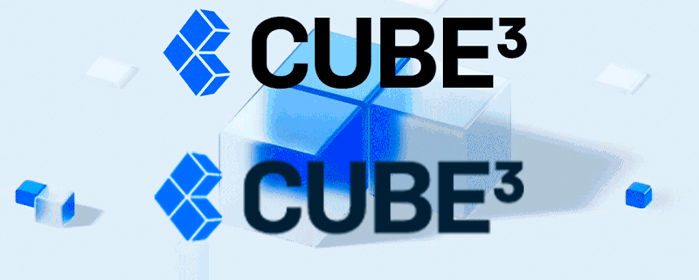 CUBE3.AI CEO Einaras Gravrock said that his team has been building ML algorithms for Web2 security for over a decade, and spent a year developing both supervised and unsupervised ML models for Web3 security.
"We recognize that we are only at the beginning of this journey, and we will continue to improve our existing models, as well as introduce new models as threats evolve," he said. "This process allows us to pick up exploits on newly deployed contracts or fresh wallets and stop the transaction before the exploit happens. This is what we are most passionate about."
According to Gravrock, CUBE3.AI's security application fills a gap in the smart contract security stack, which typically has two tiers: code security and remediation. Code security focuses on pre-empting threats by auditing code, offering bug bounties, and simulating attacks. 
Remediation focuses on steps that can be taken after an attack, such as sending out alerts and reporting.
However, Gravrock said that these methods are not enough to prevent losses from cyberattacks, which have cost the blockchain industry billions of dollars, especially in the DeFi sector. He said that CUBE3.AI's security application adds a third tier: transaction security, which monitors everything from the underlying smart contract code layer to the user interface to block malicious transactions as they occur.