In recent news, the opulent real-estate developer located in Dubai, the United Arab Emirates, revealed that it will soon accept payments in cryptocurrencies such as Bitcoin and Ethereum, following a chorus of corporations predicting that the UAE will become a worldwide crypto hub.
As predicted, this move will transform the future of the real estate and bring convenience to investors all around the world. The goal of this effort, according to Ali Sajwani, who heads Damac's digital transformation projects as general manager of operations, is to "accelerate the new economy for newer generations, and for the future of our industry."
According to the official report, which was released on April 27th, 2022,
"Damac is set to revolutionize the future of the real estate. This will bolster DAMAC's efforts of providing convenience and optionality to real estate investors worldwide." 
Since 2002, DAMAC Properties has been a leader in the Middle East's luxury real estate market, producing award-winning residential, commercial, and leisure properties across the UAE, Iraq, Saudi Arabia, Qatar, Lebanon, Jordan, Canada, and the United Kingdom. According to them, DAMAC has supplied up to 39,400 dwellings within its service areas since 2002.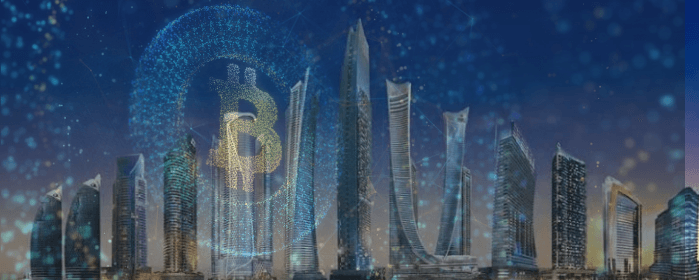 What is Attracting Crypto Firms in the UAE
Many crypto organizations, corporations, and institutions have been spreading their services to the skyscraper–studded city in recent months, and the country's administration has been embracing them by providing those firms with all legal requirements they must follow.
In recent months, several of the world's largest cryptocurrency exchanges, institutions, and providers have flocked to the United Arab Emirates, owing to the country's willingness to accommodate the business.
The UAE's drive to grow the crypto business has recently attracted significant corporations. Bybit, FTX, and Crypto.com, among other major crypto exchanges, have opened operations in Dubai.
While Binance was awarded a license to operate in both the Dubai and Abu Dhabi free trade zones, Kraken was also granted a license to operate in the Abu Dhabi free trade zone.
Abu Dhabi, Dubai, and the United Arab Emirates, in general, have been attempting to attract crypto companies, in part by establishing a clear legislative framework within which digital asset enterprises can operate, as well as marketing other virtual assets that are governed by crypto-friendly rules.
It was stated that DAMAC Properties is eager to support this objective by incorporating new technology, beginning with Bitcoin and Ethereum Payments. And also, the initiative forms part of the company-wide ambitions to move into the non-fungible tokens (NFTs).