China's digital yuan is now accepted on city trams in Guangzhou, and it can also be used to recharge Xiamen's city public transportation card, making the People's Republic of China's metropolitan cities part of an expanding network of cities that employ digital currency.
Xiamen buses and subways began accepting digital renminbi payments on May 6. Passengers will be able to pay for their travels using digital renminbi via the Xiamen Bus and Xiamen Metro applications when riding buses and subways.
To increase their public transportation payment options, Xiamen plans to introduce handy features like "digital renminbi password-free payment" and a "digital renminbi app to access the station straight by swiping the gate."
The digital RMB payment capability was officially launched on Haizhu Tram Line 1 in Guangzhou. Passengers can now purchase tickets by scanning the digital RMB payment QR code at the ticket gate.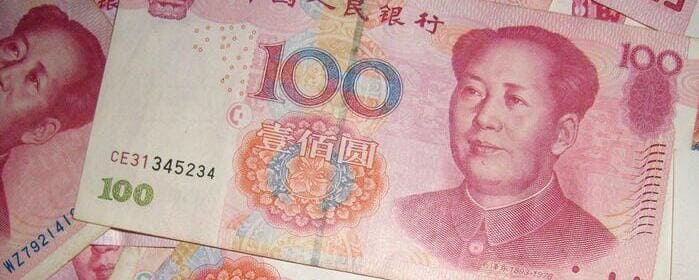 Similarly, citizens can purchase electronic transit cards through the Xiamen Bus or Xiamen Metro APP, pay in digital RMB, then scan the QR code at the bus scanning port to complete the ride.
They also mentioned that CCB digital RMB wallet users can get a "10% discount on metro rides" from May 6 to June 5.
According to Zou Lan, head of financial markets at the People's Bank of China (PBOC), the central bank's digital yuan wallet had 261 million individual users as of January 2022, with up to 87.5 billion yuan ($13.78 billion) in transactions made using the digital fiat currency.
Citizens also use the digital yuan to pay their taxes.
Citizens in China have reportedly begun paying taxes with the digital yuan as part of a trial program in the Zhejiang province, according to a news statement.
Some government departments in that part of China began looking into alternatives to paying taxes as early as March this year, including digital yuan transactions.
The State Administration of Taxation, the Zhejiang Provincial Taxation Bureau, and the People's Bank of China's Hangzhou Central Sub-branch investigated the development of digital RMB tax payment and conducted on-site simulation operations on associated business situations.
Wenzhou, Zhejiang, Lucheng, Cangnan, Yongjia, and other tax halls, for example, have led the way in using digital RMB to pay personal income tax, stamp duty, and social security premiums, as well as other enterprises, in the first 10 days of April.