Glassnode, an on-chain analytic tracker, has released many gloomy indications for Bitcoin, notably data indicating a market departure for whales holding at least one thousand tokens and market influx of over 1.7 million coins, which is the highest since February.
According to Edward Moya, senior market analyst at Oanda, Bitcoin is following in the footsteps of the Nasdaq. He pointed out that the tech-centric index has fallen 21% this year, whereas the king crypto has fallen 22%. When bitcoin was valued around $32,000 and $36,000 in 2021, many investors flocked to it. More selling might be triggered if the price drops to around $30,000, as said by Moya.
The total value of the cryptocurrency market has dropped to just above $1.5 trillion, less than half of its all-time high set in November. Analysts are split on whether the recent drop is part of the long trend or merely a blip in what has become a very turbulent year for bitcoin.
Dylan LeClair, who predicted Bitcoin's price as a possible objective this week, is one of those. Such a capitulation, according to LeClair, would have been improbable if traditional markets had also been sluggish. This year, on the other hand, has given us just that push.
Going back to December, I outlined this possibility and prefaced it with the opinion that it's unlikely to occur unless a significant liquidity crises emerged in legacy markets.

Well, it looks like we're getting one.

Stay safe out there.

[3/3] pic.twitter.com/qJtNnkYysM

— Dylan LeClair 🟠 (@DylanLeClair_) May 9, 2022
Caleb Franzen, another market analyst, took to Twitter yesterday to say that investors can expect markets to continue to trend lower depending on his assessment, which indicates that we will remain "short-term pessimistic." He finished by saying that it appears worthwhile to anticipate further suffering.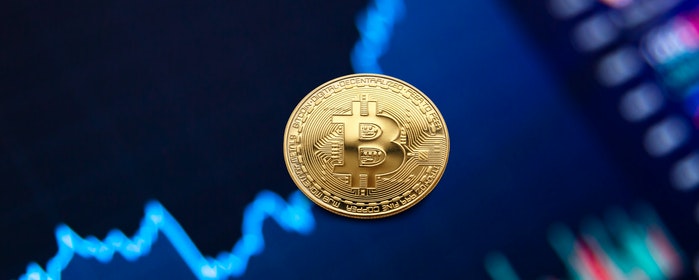 Even after a recession hits dramatic dimensions, analyst DiPasquale anticipates that the crypto market will fall significantly, particularly as the financial system proceeds to contract. However, he does not see bitcoin going under the $25k – $30k mark. However, as May's contracts expiration of around $1.3b on the Bitcoin futures market, Deribit, , he believes a short-term rally is possible.
Edward Moya feels that Bitcoin is caught sideways in a news cycle, and that all that is needed is for Wall Street to settle down before more people get confidence in investing. He went on to say that he still believes there is a lot of long-term value here, but that you must be willing to tolerate the volatility.
Several other market analysts have identified $30,000 as a critical level of support, with the price having challenged and rebounded from that level multiple times in 2021 prior to its record-breaking run. Bitcoin would return to that level with just a 10% drop.
But as Dogecoin founder, Billy Markus, said:
"Please take this moment to remember that there are no experts in crypto prices – no one has any idea of what they are talking about, it's all just collective delusion – and while hopium is addicting, it's not real."