South Korean prosecutors accused the embattled Terraform Labs co-founder, Do Kwon, on April 7 of converting stolen funds from Luna to Bitcoin, according to the latest  report.
JUST IN:🚨Korean prosecutors have contacted the world's largest #crypto exchange #Binance requesting to prevent Do Kwon from withdrawing funds #bitcoin pic.twitter.com/ZFogBBtnMq

— Crypto Macro (@cryptomacro14) April 7, 2023
The Asian prosecutors have reportedly reached out to the Binance crypto exchange to request a confiscation of any withdrawal connected to Do Kwon.  
It was gathered that the prosecutors unraveled 414.5 billion, which is worth $314.2 million, in illicit assets associated with Terraform Labs co-founder Do Kwon and his associates. 
Out of the whooping $314 million in illegal funds, prosecutors have identified $69 million directly connected to Do Kwon.
While Do Kwon has amassed tremendous millions of dollars, it was reported that none of the assets linked to him is recoverable or within the jurisdiction of the South Korean regulators. 
This is because Do Kown has allegedly converted virtually all his illegal funds into Bitcoin through foreign cryptocurrency exchanges like Binance. 
According to the report released by the South Korean daily KBS, the South Korean prosecutors have reached out to Binance, seeking their cooperation and the crypto exchange has expressed willingness to cooperate. 
Since the indiscriminate collapse of the Terra-Luna project, South Korean prosecutors have been tracing properties linked with Terraform Labs executives. 
On April 3, South Korean authorities seized approximately 210 billion won – valued at $160 million – directly linked to former Terra employees. 
No Hiding Place for Do Kwon
More than another time, Terraform Labs' cofounder, Do Kwon, is facing severe scrutiny both at home and abroad. He is currently in a horrible Montenegro prison facing trial for using a fake passport.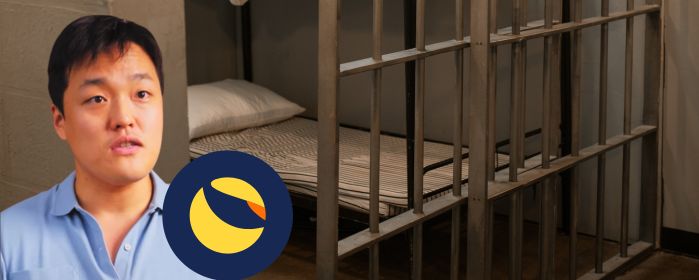 Meanwhile, there is no respite for him at home in South Korea as more than $39.66 million worth of Do Kwon's cryptocurrency holdings has been frozen by South Korean authorities.
The latest allegation leveled against him for converting illicit funds from Luna to Bitcoin is the newest twist that could further dampen his reputation if eventually confirmed. 
It is hoped that Do Kwon and his associates will be dispassionately prosecuted for the sake of justice.