During Monday afternoon trading in Hong Kong, Bitcoin, and Ether, as well as the majority of the top 10 non-stablecoin cryptocurrencies by market capitalization, experienced a decline. To avoid additional downward pressure, Bitcoin must maintain a value of at least US$29,500.
Crypto Market Saw Big Fluctuations Today
During afternoon trading in Asia, Bitcoin fell by 0.81%, trading at US$29,813 as of 4:30 p.m. in Hong Kong, after dropping below the US$30,000 support level earlier in the day. Ether also experienced a decline during afternoon trading in Asia, falling by 0.68% to US$1,874 and decreasing by 2.96% over the past week.
For Bitcoin to experience an upward breakout, it must confidently surpass and consistently remain above the resistance level of approximately US$31,600-32,000.
The price of US$29,500 is currently Bitcoin's main support level. Monitoring the US$28,000 level and the next significant support range of US$24,000–26,500 is also crucial.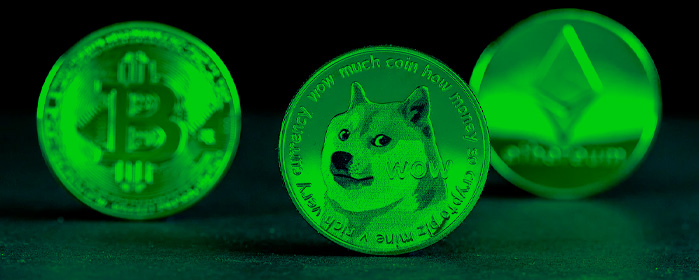 Tron's (TRX) token experienced the largest decline of the day, falling by 2.65% in the past 24 hours to US$0.08185. Dogecoin was the only top 10 token to see an increase, rising by 4.05% in the past 24 hours to US$0.07496.
According to CoinMarketCap data, the total cryptocurrency market capitalization fell by 0.38% to US$1.19 trillion over the past 24 hours, while market volume increased by 9.27% to US$25.15 billion.
Bitcoin's 24-hour non-fungible token (NFT) sales experienced a rebound, increasing by 36.05% to US$694,336. The network remains the 4th largest blockchain in terms of 24-hour NFT sales volume, following Solana and Mythos chain, according to CryptoSlam.
Ethereum's 24-hour NFT sales increased by 2.16% to US$12.09 million. Sales for the largest Ethereum-native NFT collection, the Bored Ape Yacht Club, rose by 43.11% to US$1.46 million, while Sorare sales increased by 18.88% to US$362,927. On the Ethereum network, CryptoPunks continued their decline from the previous week, falling by 67.14% to US$113,539.