NOWNodes, a blockchain infrastructure provider, recently announced its final preparations for the highly anticipated launch of Shibarium's mainnet, a layer-2 solution for the Shiba Inu ecosystem. In a tweet, NOWNodes shared exciting details about the upcoming launch, stating that it is closer than expected.
According to the report, the NOWNodes team has advanced significantly and has reached stage 3 of the Shibarium roadmap. This is a remarkable achievement considering that NOWNodes only announced its support for the Shibarium network in mid-February.
https://t.co/t4e5ljpvCQ x @ShibariumNet
Final Updates before Mainnet launch 🛠️
It's closer than you think 👀

📣 As we stated a couple of weeks ago, our team entered Stage 3 of our Shibarium Roadmap. For now we've been focusing on onboarding project to build on Shibarium and… pic.twitter.com/PMvDmSEJcO

— NOWNodes ⛓️ (@NOWNodes) July 20, 2023
NOWNodes Prepares for Shibarium Launch
In recent weeks, the team has been focused on bringing projects on board to build on the innovative Shibarium platform and prepare for its launch. Shibarium, named after the Shiba Inu ecosystem's native cryptocurrency, aims to significantly improve the network's scalability and efficiency.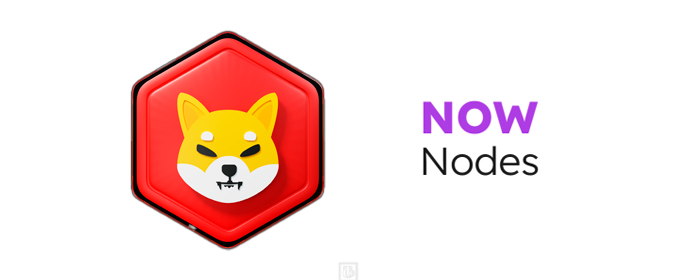 By using layer 2 technology, Shibarium will allow transactions to be processed off the main Ethereum blockchain, which underlies the Shiba Inu cryptocurrency. This will increase transaction speeds and lower costs, making it a game-changing development for the Shiba Inu ecosystem.
NOWNodes, a key partner in the development of Shibarium, has played a crucial role in ensuring its success. As the mainnet launch approaches, the infrastructure provider is ready to become one of the first node providers for the Shibarium network. 
NOWNodes expressed its commitment to the project in a tweet, stating that it is ready to announce its first official partner for integrating Shibarium RPC nodes once the terms are finalized.
The Shibarium roadmap's last phase is currently being implemented, and NOWNodes is setting the pace by finalizing crucial collaboration agreements. NOWNodes has announced that the infrastructure is fully set up, tested, and ready for use. 
The final tasks before the mainnet node launch are comprehensive stress and downtime tests to ensure the network's robustness and reliability before its public launch. This will provide a seamless experience for both users and developers.